Press release BoxID: 102085 (NDS Group Ltd.)
NDS Group Ltd.
One London Road / Staines
TW18 4EX Middlesex
http://www.nds.com
Contact person
Cynthia Ritchie
+44 (20) 84768378
NDS Announces NDS RadioGuardTM , The Conditional Access Solution For HD Radio Services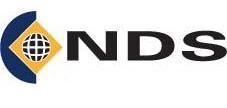 NDS Group Ltd.
NDS Group Ltd. creates the technologies and applications that enable pay-TV operators to securely deliver digital content to TV STBs (set-top boxes), DVRs (digital video recorders), PCs, mobiles and other multimedia devices. Over 90 of the world's leading pay-TV platforms rely on NDS solutions to protect and enhance their business.
NDS' VideoGuard® is the world's market-leading content and service protection solution, deployed in 114 million pay-TV households. VideoGuard conditional access (CA) and digital rights management (DRM) technologies safeguard pay-TV service revenues exceeding $50 billion. NDS middleware, which enables a host of advanced services for subscribers, has been deployed on 206 million devices. NDS DVR technology, centred around XTV™, is a leader in the global industry with 45 million units deployed. (Deployment figures as of 30th September 2011).
Headquartered in the UK, with over 5000 employees, NDS remains committed to investing in technology and development with over 75% of its employees dedicated to pioneering work at development centres in France, India, Israel, Korea, UK and US.
NDS Group Ltd. is a private company owned by the Permira Funds and News Corporation. See
www.nds.com
for more information
Click here for the NDS RSS feed: feed43.com/nds_press_releases.xml
Follow us on Twitter:
www.twitter.com/nds_group