National Instruments Releases LabVIEW Toolkit for Machine Prognostics and Health Management
Collaboration With NSF Center for Intelligent Maintenance Systems Expands LabVIEW Capability for PHM

Austin, Texas

, (PresseBox) -
National Instruments (Nasdaq: NATI) today introduced the Watchdog Agent Prognostics Toolkit for NI LabVIEW system design software, which expands the capabilities of LabVIEW in machine prognostics and health management (PHM) applications. The toolkit is a product of collaboration between NI and the National Science Foundation's Industry/University Cooperative Research Center on Intelligent Maintenance Systems at the University of Cincinnati. It is ideal for serving engineers' increasing demand for monitoring and reporting the health status of machines, structures, components and systems.

"Companies are looking for a systematic approach to rapidly develop and deploy prognostics for failure prevention, health monitoring and machinery prognostics," said Dr. Jay Lee, professor and director of the Center on Intelligent Maintenance Systems. "The new Watchdog Agent Prognostics Toolkit for NI LabVIEW provides an easy-to-use solution for predictive maintenance and prognostics."

The Watchdog Agent toolkit gives engineers a ready-to-run prognostics solution that can greatly increase engineering efficiency for developing any PHM application. The toolkit works with the advanced signal processing capabilities of LabVIEW and the extensive analysis of the NI Sound and Vibration Measurement Suite. It provides a set of algorithms including logistic regression, statistical pattern matching, a self-organizing map, a support vector machine and a Gaussian mixture model. Engineers can use these algorithms to create machine and component status descriptors of operating states and failure modes. The algorithms convert multiple field sensory readings into summarized health information values for efficient monitoring. The toolkit also includes a health radar chart that displays organized health values of multiple machine components on a single display.

In addition to integrating with the Sound and Vibration Measurement Suite, the Watchdog Agent toolkit can read history data collected from the NI measurement hardware including NI CompactRIO, CompactDAQ, PXI and PCI. It also integrates with the IOtech eZ-TOMAS Technical Data Management Streaming (TDMS) data plug-in, vibDaq from CalBay Systems or any other sensory data acquisition systems based on NI TDMS data files.

Readers can learn more and download the Watchdog Agent Toolkit for NI LabVIEW by visiting www.ni.com/watchdogagent.
National Instruments Germany GmbH
Since 1976, National Instruments (www.ni.com) has equipped engineers and scientists with tools that accelerate productivity, innovation and discovery. NI's graphical system design approach to engineering provides an integrated software and hardware platform that speeds the development of any system needing measurement and control. The company's long-term vision and focus on improving society through its technology supports the success of its customers, employees, suppliers and shareholders.
Press releases you might also be interested in
Weitere Informationen zum Thema "Software":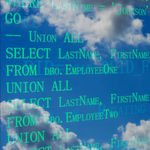 Programmieren in der Cloud
In­ves­ti­ti­ons­kos­ten spa­ren, gleich­zei­tig fle­xi­bel ska­lie­ren und bei Tests auf mehr Per­for­man­ce zu­rück­g­rei­fen: Das sind nur ei­ni­ge Vor­tei­le der Cloud. Auch Soft­wa­re-Ent­wick­lern kann sie die Ar­beit er­leich­tern. Be­vor Un­ter­neh­men aber Cloud-Res­sour­cen bu­chen, soll­ten sie sich über die Aus­wahl der rich­ti­gen Ser­vices für die Soft­wa­re-Ent­wick­lung Ge­dan­ken ma­chen.
Weiterlesen