NI PXI Vector Network Analyzer Cuts Cost of Test for Semiconductor and Mobile Device Manufacturers

Austin, Texas

, (PresseBox) -
.
- NI vector network analyzer (VNA) reduces the cost of test through fast automated measurements, a feature-rich instrument architecture and simplified test system development.
- New NI PXI Express module integrates advanced VNA measurement capabilities to complete PXI-based test systems incorporating precision DC, high-speed analog and digital measurements, and more

National Instruments (Nasdaq: NATI) today announced the NI PXIe-5632 VNA, optimized to help engineers meet increasingly complex RF test requirements at a fraction of the cost, size and time compared to traditional rack-and-stack solutions. The new PXIe VNA is built on an innovative dual-source architecture with frequency range covering 300 kHz to 8.5 GHz, independently tuned sources and source access loops to cover a diverse set of measurement applications

Quote"

NI continues its strong investment in RF and microwave instrumentation expanding the adoption of PXI into high-end applications," said Jin Bains, vice president of RF research and development at National Instruments. "The extensive feature set of the NI PXIe-5632 VNA significantly reduces the cost of network measurements, especially in high-volume automated test applications that require highly accurate measurements, a fast measurement speed and a small footprint."

NI PXIe 5632 Features

- Two-port, 3-slot PXI Express VNA with frequency coverage from 300 kHz to 8.5 GHz
- Wide power range from -30dBm to +15dBm settable in 0.01dB steps for measuring compression and s-parameters of active devices
- Dual-source architecture with source access loops for pulsed S-parameter measurements and extended source power range.
- Frequency offset capability using independently tuned sources for measuring frequency translation devices and hot S-parameters
- Industry-leading programming interface for NI LabVIEW, ANSI C and .NET for simplified programming and fast test development times while maintaining RF measurement quality

Learn more about the VNA with these additional resource:
To learn more visit: www.ni.com/vna
Website Promotion
National Instruments Germany GmbH
Since 1976, National Instruments (www.ni.com) has equipped engineers and scientists with tools that accelerate productivity, innovation and discovery. NI's graphical system design approach to engineering provides an integrated software and hardware platform that speeds the development of any system needing measurement and control. The company's long-term vision and focus on improving society through its technology supports the success of its customers, employees, suppliers and shareholders.

Press releases you might also be interested in
Weitere Informationen zum Thema "Hardware":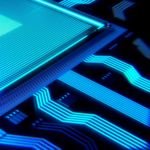 Was sind (KI-)Akzeleratoren?
Un­ter Ak­ze­le­ra­to­ren ver­steht man "Tur­bo-Pro­zes­so­ren", haupt­säch­lich im Be­reich von KI-An­wen­dun­gen, die spe­zi­fi­sche Auf­ga­ben wie zum Bei­spiel Mus­ter­er­ken­nung, Ana­ly­se un­struk­tu­rier­ter Da­ten, Mon­te-Car­lo-Si­mu­la­tio­nen, St­rea­ming-Auf­ga­ben oder den Auf­bau neu­ro­na­ler Net­ze über­neh­men.
Weiterlesen