NI Multisim 12.0 Offers Complete Solution to Optimize Circuit Performance for Professionals and Improve Circuits Teaching in Education
Austin, Texas

, (PresseBox) -
.
News Highlights

- Latest version of the Multisim circuit simulation environment abstracts the complexities of traditional circuit simulation with an intuitive and graphical approach and offers specialized editions for circuit design and electronics education
- Multisim 12.0 Professional Edition optimizes circuit performance earlier in the design flow through advanced simulation and analysis so designs require fewer prototype iterations
- Multisim 12.0 Education Edition offers a uniquely interactive circuits teaching environment for students and educators to seamlessly transition from theory to genuine experimentation

National Instruments (Nasdaq: NATI) introduces Multisim 12.0 with specialized editions for circuit design and electronics education. Multisim 12.0 Professional Edition is based on industry-standard SPICE simulation and optimized for usability. Engineers can improve design performance to fit their applications by minimizing errors and prototype iterations with Multisim simulation tools that include both customizable analyses developed in NI LabVIEW graphical system design software and standard SPICE analyses and intuitive measurement instruments. Multisim 12.0 also provides unprecedented integration with LabVIEW for closed-loop simulation of analog and digital systems. Using this all-new design approach, engineers can validate field-programmable gate array (FPGA) digital control logic alongside analog circuitry (such as for power applications) before leaving the desktop simulation stage. Multisim Professional Edition is optimized for layout routing and rapid prototyping needs, making seamless integration possible with NI hardware such as the NI reconfigurable I/O (RIO) FPGA platforms and PXI platforms for prototype validation.

Multisim 12.0 Education Edition incorporates features specialized for teaching and is complemented by a complete solution of hardware, textbooks and courseware. This integrated system helps educators engage students and reinforce circuit theory with an interactive, hands-on approach to investigating circuit behavior. With the addition of new capabilities, Multisim 12.0 can now also facilitate student comprehension of topics in mechatronics, power and digital curricula, expanding the use of a single environment throughout engineering education. Widely implemented throughout academia, technical colleges and four-year universities choose Multisim for its interactive components, simulation-driven instruments and integration to the NI Educational Laboratory Virtual Instrumentation Suite (NI ELVIS) and NI myDAQ educational hardware platforms.

Quote

"By giving students access to the same tools they will use as professionals, we eliminate the barriers that make engineering overwhelming or abstract," said Dave Wilson, director of proficiency programs for National Instruments. "The latest version of Multisim introduces powerful functionality in an intuitive way so engineers, both in industry and in training, can focus on the application rather than the tool."

Product Features

- Multisim 12.0 Professional Edition
- System-level, closed-loop simulation of analog and digital applications with Multisim and LabVIEW saves time in the design process
- All-new database enhancements including electromechanical models, AC/DC power converters and switch-mode power supplies for designing power applications
- More than 2,000 new database components from Analog Devices, National Semiconductor, NXP and Phillips
- 90+ new pin-accurate connector symbols make custom accessory design for NI hardware easier

Multisim 12.0 Education Edition

- Easier student project facilitation and design with new pin-accurate connectors to NI educational hardware including NI myDAQ
- All-new power and machine components for teaching mechatronics and power electronics theory
- Improved support for digital theory curricula with the latest Xilinx FPGA tool support (12.x and 13.x)
- Analog and digital system-level simulation with LabVIEW for simulating complete laboratories via desktop to teach controls, energy, power and mechatronics theory

Learn more by viewing these additional resources:

- Product Page: ni.com/multisim
- Webcast Video for Multisim 12.0 Professional Edition: How to Optimize Circuit Design Performance on ni.com
- Tutorial and Video for Multisim 12.0 Education Edition: Teach Analog Circuit Concepts From Theory to Experimentation with NI Multisim and NI ELVIS on ni.com
National Instruments Germany GmbH
Since 1976, National Instruments (www.ni.com) has equipped engineers and scientists with tools that accelerate productivity, innovation and discovery. NI's graphical system design approach to engineering provides an integrated software and hardware platform that speeds the development of any system needing measurement and control. The company's long-term vision and focus on improving society through its technology supports the success of its customers, employees, suppliers and shareholders.
Press releases you might also be interested in
Weitere Informationen zum Thema "Software":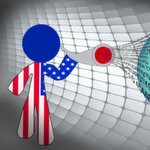 Wegweisendes US-Urteil in Sachen Datensicherheit erwartet
Der U.S. Su­p­re­me Court schickt sich an, ei­nen Präz­e­denz­fall im Sek­tor Da­ten­si­cher­heit zu schaf­fen. Am 27. Fe­bruar 2018 ist die An­hör­ung des als "war­rant ca­se" be­kannt ge­wor­de­nen Mi­cro­soft-Falls vor dem obers­ten Ge­richts­hof ge­plant.
Weiterlesen