NI DIAdem 2012 Simplifies Analysis and Reporting of Engineering Data

Stuttgart, Germany - Automotive Testing Expo

, (PresseBox) -
.
- NI DIAdem 2012 is a single, unified software environment that makes engineers and scientists more efficient when locating, inspecting, visualizing, analyzing and reporting on data.
- Reporting features include improved performance of multipage report layouts, an object-oriented VBScript API for automating reports and scalable background images for 2D charts.
- Because DIAdem offers unparalleled data management and mining, engineers can load data from any file format and quickly locate files using intuitive search engine functionality.

National Instruments (Nasdaq: NATI) today announced DIAdem 2012, the latest version of the software tool specifically designed to help engineers and scientists interpret and share data. Analyzing and reporting time-based measurement data presents unique challenges that DIAdem overcomes with an off-the-shelf solution. DIAdem is optimized to operate on large data sets, includes engineering-specific analysis functions, features a powerful drag-and-drop report editor and runs scripts for automating repetitive tasks.

Quote

"With the launch of DIAdem 2012 we can move from data to decisions faster," said Ray Almgren, vice president of core platforms marketing for National Instruments. "DIAdem is the only comprehensive configuration-based software specifically designed to help engineers and scientists quickly locate and process measurement data using one software tool."

DIAdem 2012 Features

- Object-oriented VBScript API for reporting, significantly reducing programming time and effort
- Performance improvements for reporting, especially for multipage reports, and new analysis functions
- Ability to check for updates to DataPlugins within DIAdem
- Updated DAC dialog boxes for easier configuration of data-logging applications
- Added support for LIN and FlexRay databases
- Scalable background images for 2D charts

Readers can download the trial version of DIAdem 2012 at ni.com/diadem/whatsnew.
National Instruments Germany GmbH
Since 1976, National Instruments (www.ni.com) has equipped engineers and scientists with tools that accelerate productivity, innovation and discovery. NI's graphical system design approach to engineering provides an integrated software and hardware platform that speeds the development of any system needing measurement and control. The company's long-term vision and focus on improving society through its technology supports the success of its customers, employees, suppliers and shareholders.
Press releases you might also be interested in
Weitere Informationen zum Thema "Software":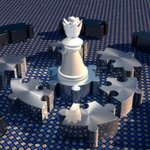 Cisco schafft eine Container-Plattform für Multi-Cloud Umgebungen
Auf der Haus­mes­se "Cis­co Li­ve", die kürz­lich in Bar­ce­lo­na statt­fand, hat der Kon­zern un­ter an­de­rem die "Cis­co Con­tai­ner Platt­for­m" vor­ge­s­tellt. Die schlüs­sel­fer­ti­ge, und laut An­bie­ter of­fe­ne, pro­duk­tiv ein­setz­ba­re Soft­wa­re-Con­tai­ner-Platt­form adres­siert Kun­den, die An­wen­dun­gen in glei­cher Wei­se im ei­ge­nen Re­chen­zen­trum und in Pu­b­lic Clouds lau­fen las­sen wol­len. Denn da­mit soll es sch­nel­ler ge­hen.
Weiterlesen