SYSTHER Project counts on SystherDB of MicroDiscovery

Berlin

, (PresseBox) -
The consortium of the binational INREMOS project SYSTHER employs data integration technology of MicroDiscovery GmbH. MicroDiscovery is a Berlin based company specialised in the development of bioinformatics solutions. Aims of the project are development and exploitation of systems biology approaches for the treatment of solid tumours. MicroDiscovery's customised database system 'SystherDB' enables the integration of huge metabolomic, proteomic and functional genomic datasets. The system provides researchers of the consortium with convenient visualisation tools and an easy access to integrated results of other project research groups. Innovative identifier-mapping and modern data representation allow all partners of the consortium to utilise all project results efficiently - even without detailed knowledge of the applied methods or identifiers of genes and proteins.

About SYSTHER

Aim of the project Systems Biology Tools Development for Cell Therapy and Drug Development (SYSTHER) is the investigation and improvement of treatment for solid tumours using a systems biology approach. A systematic identification and characterisation of metabolites, genes and proteins isolated from tumours and body fluids / liquor offers a promising starting point to understand the mechanisms of different cancer diseases and to reveal methods for new therapeutic strategies.

SYSTHER is part of the virtual Slovenian-German research institute: "Industry-Related Molecular Life Sciences" (INREMOS). INREMOS is a transnational research initiative of the German Federal Ministry of Education and Research (BMBF) in cooperation with the Slovenian Ministry of Higher Education, Science and Technology (MHST) to support universities, non-university research institutions and companies in both Germany and Slovenia. It is the aim of INREMOS to develop the bilateral cooperation between academic research institutions and companies in the two countries, advance technology transfer and the foundation of biology start-up companies. The SYSTHER project joins researcher from the Blood Transfusion Center in Ljubljana, The National Institute of Biology in Ljubljana, the Humboldt University in Berlin, the Ludwig Maximilians University in Munich, the University of Potsdam, and MicroDiscovery GmbH. It is coordinated by Prof. Dr. Joachim Selbig at the Institute of Biochemistry and Biology of the University of Potsdam and Prof. Dr. Miomir Kneževic at the Slovenian National Institute of Biology.
MicroDiscovery GmbH
MicroDiscovery is a leading provider of certified high quality software solutions in the areas of innovative in-vitro diagnostics, personalised medicine and biomolecular research. The company was established in Berlin in the year 2000. As a result of its high competence in realisation of customised software solutions, MicroDiscovery has acquired many renowned companies as customers. Customised services ranging from biostatistical data analysis to bioinformatical design and support of complex research projects complete the product line of MicroDiscovery.

Press releases you might also be interested in
Weitere Informationen zum Thema "Biotechnik":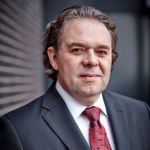 So halten Unternehmen die Compliance mit Cognitive Computing ein
Der fol­gen­de Ar­ti­kel von Ste­fan Wel­cker, Ma­na­ging Di­rec­tor DACH, Ex­pert Sys­tem Deut­sch­land, er­läu­tert, warum Au­to­ma­ti­sie­rung im di­gi­ta­len Zei­tal­ter nur mit Cogni­ti­ve Com­pu­ting und Künst­li­cher In­tel­li­genz zu­ver­läs­sig funk­tio­nie­ren kann.
Weiterlesen