Wearable Technologies Crosses the Chasm
The WTconference Europe, organized by mic AG' s participation Wearable Technologies AG, underlined that wearable technologies has "crossed the chasm" and is fast accelerating in the marketplace
München

, (PresseBox) -
With 2014 already dubbed "The Year of Wearable Technologies", the event in Munich, Germany, underlined this, with a new record number of delegates, major product announcements, and products shown in Europe for the first time.

Conference organizers Wearable Technologies AG, the leading innovation and market development platform for technologies worn close to, on, and even in the body, reported the attendance of more than 400 people from more than 40 countries. This confirmed the Munich event as the world's biggest ever conference dedicated to wearable technology, which includes smart wristbands that track movement, smartwatches, and high-tech eyewear like Google Glass.

One event highlight was the final of the illustrious Wearable Technologies Innovation World Cup. First launched in 2009, the Innovation World Cup is the industry's first to identify tomorrow's greatest ideas in terms of innovative solutions for wearable technologies. This week's final included a shoot-out among 24 contestants, with awards in four categories: Sports & fitness, healthcare & wellness, security & prevention, gaming & lifestyle. Judges awarded the overall prize to Germany-based Moticon, which is developing the world's first fully-integrated sensor insole, which helps athletes better identify weight distribution to improve their personal performance in sports. The smart product can also be used in healthcare to optimize treatment after injuries.

At the event's close, Christian Stammel, CEO of Wearable Technologies, said: "What's clear is that wearable technology has established itself in the market, and is attracting more and more people every day. Consumer demand is already starting to further accelerate the development of wearable technologies, as was evident from the discussions this week. The Wearable Technologies Conference Europe was the perfect melting pot for vendors, distributors and investors - and sets the scene nicely for our sister events in San Francisco in July and Singapore in September."

The importance of the show was underlined by the fact that Rochester Optical chose it as the launch pad for its new frames for Google Glass - with representative Tim Moore making the announcement live on stage. Delegates were also the first to see new wearable technology products shown in Europe including the Sony "Core", which is expected to launch in the spring of 2014, while Neptune Pine CEO Simon Tian joined the conference to show the smart watch that had everyone talking at CES earlier this month and Playtabase presented a wristband for gesture-based home appliances control for the first time ever.

About Wearable Technologies AG

Wearable Technologies AG is the pioneer and leading innovation and market development platform for technologies worn close to, on, and even in the body. Since 2006 the platform has successfully established a network of more than 3,000 companies, consisting of market leaders and highly innovative companies. Wearable Technologies AG aims to drive business development, technology marketing, and innovation through the Wearable Technologies Innovation World Cup, content management, strategy and technology consulting services, as well as international conferences and trade shows in partnership with leading trade organizations, associations, and other high-ranking partners. www.wearable- technologies.com
Website Promotion
mic AG
As a venture capitalist, Munich-based mic AG invests at an early stage in promising companies in the clean-tech, life sciences, wearable etchnologies, microsystems, optics and software/IT sectors. With the help of its international network, the mic Group assists the companies in which it invests to position themselves rapidly and successfully and supports them in the search for investors to finance growth. mic AG has been listed in the Entry Standard segment of the Frankfurt Stock Exchange since October 2006 (Stock Exchange abbreviation: M3B, ISIN: DE000A0KF6S5). You can find more information about mic AG at www.mic-ag.eu.
Press releases you might also be interested in
Weitere Informationen zum Thema "Consumer-Electronics":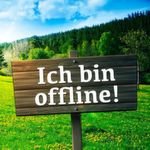 Studie: 60 Prozent schalten bewusst ab
Der Bun­des­ver­band Di­gi­ta­le Wirt­schaft (BVDW) und die For­schung­sa­gen­tur DCO­RE ha­ben ge­mein­sam Deut­sche zu ih­ren di­gi­ta­len Gepf­lo­gen­hei­ten be­fragt. Ein Er­geb­nis: Gan­ze 60 Pro­zent füh­ren be­wusst Of­f­li­ne­zei­ten ein, in de­nen sie ge­zielt al­le Ge­rä­te aus­schal­ten.
Weiterlesen