Press release BoxID: 640026 (Messer SE & Co. KGaA)
Messer SE & Co. KGaA
Messer-Platz 1
65812 Bad Soden,
de
http://www.messergroup.com
Contact person
Angela Bockstegers
+49 (2151) 7811-331

CFO Wienands stays on at Messer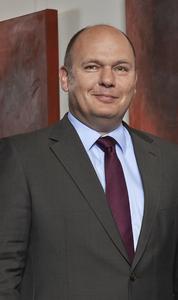 (PresseBox) (
Bad Soden

,
)
Hans-Gerd Wienands (46) has renewed his contract as Chief Financial Officer with Bad Soden-based industrial gases specialist Messer for a further five years. On 13 November, the Supervisory Board of Messer, led by Jürgen Heraeus, approved an extension until 2019. Hans-Gerd Wienands has held the post of Chief Financial Officer at Messer since the end of 2004. His biggest challenge was returning the Messer Group and the Messer Eutectic Castolin (MEC) Group into the sole possession of the Messer family in 2004 and 2005. Entering the US private placements financing market significantly expanded outside capital and considerably reduced the two privately run companies' reliance on the banks. Last year, Messer generated consolidated sales of over one billion euros. In 2012 the sales of MEC was 567 million euros.
The publisher indicated in each case is solely responsible for the press releases above, the event or job offer displayed, and the image and sound material used (see company info when clicking on image/message title or company info right column). As a rule, the publisher is also the author of the press releases and the attached image, sound and information material.
The use of information published here for personal information and editorial processing is generally free of charge. Please clarify any copyright issues with the stated publisher before further use. In the event of publication, please send a specimen copy to
service@pressebox.de
.