Managing more than 10,000 labels in SAP per day
Unterhaching

, (PresseBox) -
Black-box labelling logic

CHT R. Beitlich GmbH prints a lot of labels on a daily basis. An awful lot of labels. More than 10,000 labels in around 50 different layouts present the - on average - 50 active users with considerable challenges.

In order to manage such large quantities, CHT programmed their own labelling system as a customised solution. A separate database was created to store the SAP master and dynamic data required for the labels. The system had several IDoc interfaces to SAP MM and SD, and an HTML interface to SAP EH&S. However, the transfer of such large quantities of data from SAP to the labelling system quickly reaches its limits.

One of the largest problems was the storage of redundant data. The time-controlled transfer of the master data from SAP meant it was not up to date. Not only that, the logic used to design the labels (e.g. the versions for hazardous substances or warning notices) was only stored in the labelling system and it was difficult for the SAP user to trace the individual steps.

"The solution we programmed ourselves," says IT Manager Martin Schmälzle, "had a very userunfriendly frontend. For the CHT employees, it was like a black box because it was not possible to follow the programming logic. This and the many interfaces to SAP, along with the separate, redundant data storage, made it impossible to work flexibly." "We viewed this as an enormous optimisation potential," said SAP Competence Center Manager, Georg Müller, "and began working on a catalogue of requirements before searching for a suitable software provider."

The requirements defined for a fully-automated, SAP-integrated solution:

All master data and labelling logic must still remain solely within SAP,
It must be possible for CHT to maintain the entire system,
It must be possible for CHT to modify and design label layouts,
Good monitoring options and error logging, • Flexible connection of various printer types, • It must be possible to print hard copies, create PDFs and send emails,
Preview and display of label without printing, • Archiving and reprint option,
It must be possible to integrate various label sizes into the process,
Dynamic merging of several labels on a single sheet of A4 paper in order to • prevent waste; depending on how many packages a delivery contains,
Very good performance,
Printer control across multiple locations, • Incorporation of images (logos, hazardous substance and dangerous goods symbols, handling symbols, etc.),
Test print of barcodes,
User-friendly frontend
The decision

According to Martin Schmälzle and Georg Müller, "finding a suitable provider turned out to be easier than expected. Together with NiceLabel, MembrainPAS LM fulfils all of our requirements. The lean solution in terms of the IT architecture is ideal for the CHT system landscape, and we can extend and modify it ourselves."

Implementation

MembrainPAS LM was implemented step by step. The first label tackled was the simplest from the point of view of the data mining logic and layout - the "QI label" for retention samples from the production process. Since the data mining and the layout were developed in MembrainPAS LM/NiceLabel, the label was created parallel to the corresponding "old" label as a pure PDF without a hard copy. The specialist department then checked the label created using MembrainPAS LM and compared it to the "old" one. This actually highlighted some errors in the "old" but still active label, which were immediately used to optimise the new label.

Once the label had been accepted by the specialist department, the label was rolled out among the various plants. The other types of label were converted to MembrainPAS LM in a similar step-bystep manner.

Test and production environments

Both the test and the production environments of MembrainPAS LM/NiceLabel run in the data centre in Tübingen. Users only access it via the SAP GUI.

MembrainPAS LM in action

MembrainPAS LM is used to create a wide range of labels at a total of six locations in Germany, Austria and Switzerland:

QI labels
Goods receipts labels
Internal stock labels
Hazardous substance labels
Dangerous goods labels
Customer dispatch labels
Various special labels
The software runs centrally in two redundant data centres in Tübingen, and all of the necessary data are stored in SAP ERP. This includes both the master data from SD, MM and EH&S hosted in an external SAP system.

All of the labels are printed fully automatically according to the SAP SD, MM and QM processes, e.g. the hazardous substance and customer dispatch labels in the dispatch zone during picking. The most appropriate printer is used automatically depending on the label and the process event to be triggered. MembrainPAS LM also supports the implementation of various types of printer determination logic, such as:

SAP operator-based,
Plant-based,
Picking station-based,
Dispatch location-based
CHT creates various label sizes - from A5 to A8. The size is selected automatically according to the size of the packaging (1000-litre container, 120-litre barrel, 1kg sample, sack, etc.). The labels are printed on conventional colour laser printers with 3 to 4 motor shafts. Each shaft contains a different release paper, e.g. A4 with 2 x A5 labels or A4 with 4 x A6 labels or A5 paper with 4 x A7, etc.

To prevent waste, the labels are combined on a single preprinted form depending on the number of containers and the type of label to be printed.

Monitoring

All monitoring takes place via the SAP application log in the Membrain label monitor. CHT has also developed a cockpit to:

Reprint automatically generated labels
Manually fill out with data and print labels 
Manage printer determination and allocation
Change the labels to the required language Membrain monitor
Acceptance and overview

According to Martin Schmälzle and Georg Müller, "all of our colleagues who work with MembrainPAS LM are extremely satisfied with it. All of the functions are integrated within SAP and we now only have a user interface. We are much more flexible with the reprinting of automatically generated labels, and as far as identifying and reporting errors and making corrections is concerned, we are far more involved at the beginning of the process chain - e.g. during goods receipt postings; we are able to identify errors immediately in the monitor and correct the label without having printed it out first. In short, we have a much greater degree of automatisation than before."  
 

 

 
Website Promotion
Press releases you might also be interested in
Weitere Informationen zum Thema "Software":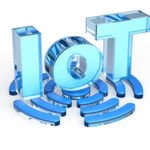 Wie wird der Umsatz mithilfe des Internet of Things smart?
Wer mit smar­ten Pro­duk­ten und Ser­vices Geld ver­die­nen will, muss die­se nicht nur ent­wi­ckeln und an­bie­ten. Viel­mehr sind die pas­sen­den Er­lös­mo­del­le ein ent­schei­den­der Be­stand­teil von IoT-Pro­jek­ten. Und die­se un­ter­schei­den sich zum Teil deut­lich von den Um­satz­prak­ti­ken bei klas­si­schen Pro­dukt­ver­käu­fen und Sup­port-An­ge­bo­ten. Die Er­lös­mo­del­le auf die An­for­de­run­gen des IoT an­zu­pas­sen, ist we­ni­ger ei­ne tech­ni­sche als ei­ne kul­tu­rel­le Her­aus­for­de­rung.
Weiterlesen