MAHA Philosophy for Commercial Vehicle Diagnosis
MAHA's Future-Oriented Efficient Diagnosis and Test Procedures

Haldenwang

, (PresseBox) -
Current Facts about Testing Tasks

The number of electronically testable functions is increasing steadily with commercial vehicles. Ever increasing demands placed on safety and comfort-related equipment is one of the principle reasons for this. The useful functions then become part of an unmanageable jungle of diagnostic and testing tasks for a workshop operation. There are two reasons for this.

One reason is the need for controlling the numerous control elements in the vehicle, in particular their proper technical functioning. Safety functions and comfort systems fall into the category of necessary controls as does engine and transmission checks. The scope is incrediably wide. An extreme example is: in modern vehicles there are up to 70 electronic control devices installed in individual vehicles. The percentage of manufacturing costs for electronic components is already close to 20 or 30 %. And these costs are rising. And the electronic components need to be tested to make sure they fulfil their purpose.

The second reason is the statutory prescribed controls. Since April 2007 a control of the electronic systems of commercial vehicles has become obligatory in the framework of the main inspection program or safety test based on § 29 of the German Road Traffic Regulations. As a reminder: the main inspection for commercial vehicles is annual, and the safety test 6 months after this inspection. Up to now it has been sufficient to check the functions via the control lights in the instrument panel.

Future test requirements: starting in 2010 the obligatory control has been substantially raised.

A simple check of the control lights is no longer sufficient. Vehicles registered after April 2006 are required to have their electronic system functional data read out. This applies e.g. to brakes, steering, headlights, safety belts and other restraining device and airbags, driving dynamic systems with intervention in the brake system, such as ESP (electronic stability programs for motor vehicles), for speed limiters and other controlled devices (e.g. closing force on force operated doors).

This requirement means that the time expenditure with conventional scan tools becomes incalculable. In addition to this only specially trained workers could handle the reading of all the various kinds of components. Complicating the issue is the fact that most scan tools are manufacturer-customized.

The MAHA solution is prepared to log into the safety-relevant control devices and check them based on statutory requirements.

The MAHA solution - Quick Data Acquisition for increased Efficiency

The desired cost minimization effect when using diagnostic tools refers firstly to the inital costs of purchasing and training, but even more so to the reduced time needed for each test step which repeats itself on each test vehicle, acting cumulatively.

MAHA is offering a newly developed system (tool and procedure) for this with automatic read out, thereby substantially reducing the time needed to do this task. Of particular interest is the time reduction compared to manufacturer guidelines: (Daimler lists 2.5 hours for a certain commercial vehicle and the MAHA method requires only 1.75 hours). Investment costs are optimized, employee training is reduced to a minimum.

In addition to diagnostic information the following is also collected: definitive vehicle identification (reading of FIN), automatic function test of electronic systems and components, function test of mechanical components such as brake system and finally a summarizing report of the test results.

Summary
MAHA offers a system tailored to future specifications, requiring fewer test steps for the same diagnostic results. The test time is reduced even though the testing depth has been enlarged. In short, the MAHA system is an active step in the direction of cost minimization while fulfilling future obligatory diagnostic tasks.
MAHA Maschinenbau Haldenwang GmbH & Co. KG
MAHA as an important manufacturer: approximately 40% worldwide market share

When it comes to compentency, performance and innovative drive in the production of all kinds of vehicle test stands and other measurement devices as well as complete systems to measure, control and adjust vehicle components, MAHA has been the market leader for many years now (founded in 1969). The production program is rounded out with vehicle lifts in various models. Subsidiaries and dealerships in over 130 countries worldwide is sure proof of successful business activities -not only as manufacturer and supplier, but also as service partner for customers as varied as automotive testing organizations, workshops and manufacturers. To underscore this, MAHA can show a 40% market share worldwide for the named products. Over 1000 employees work for MAHA worldwide.

MAHA Scope of Products: One-Stop Shopping

Test Equipment for Cars, Trucks, Motorcycles, Tractors, Forklifts, Airplanes e.g. for brakes, performance, shock absorbers, side-slip, various functions, tachometers, tachographs, axle and wheel loads, headlights etc.
Lifting equipment in numerous models for all types of vehicles.
Measurement devices for: emission, in particular for diesel emission particles, noise level, vehicle air conditioning, deceleration, closing force, brake fluid, axle play.
For tires: equipment for mounting and balancing
Workshop planning, training for service technicians and users.

Technical information - custom tailored to your individual needs- can be requested:
MAHA-Homepage under www.maha.de,
using the "Contact" box or send your request to
MAHA Maschinenbau Haldenwang GmbH & Co. KG.
Mr. Hans-Peter Gorbach
Hoyen 20, 87490 Haldenwang, Germany
Tel: +49 (0)8374/585-0
Fax: +49 (0)8374/585-497
Internet: http://www.maha.de
E-Mail: hans-peter.gorbach@maha.de
Press releases you might also be interested in
Weitere Informationen zum Thema "Fahrzeugbau / Automotive":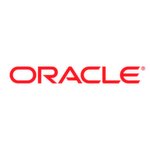 Oracle baut IoT Cloud weiter aus
Ne­ben be­reits vor­han­de­nen Fea­tu­res wie Aug­men­ted Rea­li­ty, Ma­chi­ne Vi­si­on, Di­gi­tal Twin und au­to­ma­ti­sier­ter Da­ta Sci­en­ce er­wei­tert Or­a­c­le sei­ne IoT Cloud um ei­ne Viel­zahl an wei­te­ren In­du­s­trie-4.0-Funk­tio­nen.
Weiterlesen