Innovation of the Highest Accuracy and Stability: DUO UC 4.0/5.0 Scissors Lift (patent pending)
Haldenwang

, (PresseBox) -
The First Point: Control Principle

The "UC" in the model name stands for Ultra Sonic Control - meaning all raising and lowering movements are monitored by ultra-sonic control. Active ultra-sonic sensors (transmitter and receiver) are part of this true control (in some cases it even takes on the character of regulation) for height positions with adjustment in the 0.1 mm range. During raising and lowering the actual height position is measured as the distance between the floor frame and underside of both runways. With this, the requirements placed on the most precise of all measurement methods for moving machine components- the so-called direct measurement for moving parts themselves - is fulfilled. The sensor signals control both electro-hydraulic lifting drives (via servo-valves for both hydraulic cylinders). Another important requirement- functional security - is ideally fulfilled. Synchronisation of both platforms is permanently controlled and/or adjusted during raising and lowering. During movement, this secures the stable and damage-free position of the lifting or lowering vehicle. In future, the actual height value will be shown on LCD displays.

Additional Quality Critieria: High Mechanical Stability

Vehicle wheel alignment procedure can be carried out while the vehicle is on the lift and and this requires high stability and exact positioning during the procedure- in the engaged lift position and under load. In order for this model to fulfil this criteria, multiple provisions have been initiated. One the one hand, the horizontally moving guidance module for raising and lowering is locked in the end and/or measurement position for the sliding tracks. These modules located in the floor frame and underside of the runway are then blocked in the respective frame mechanically and form-fitted. (toothed gear with racket). Operation is pneumatic. This purely mechanical, form fitting locking guarantees a stable lifting position over a long period of time or with unintentional outside impacts or influences. In this way the horizontal position of the runway surface is assured there - by guaranteeing the lifting surface for the vehicle. In this way a secure setting of a level basis for the vehicle's 4 placement points is provided - in particular their position relative to one another is guaranteed. This is essential as a reference for precise wheel alignment.

Otherwise, the mechanical rigidity protecting against elastic deformation of supporting elements such as scissor beams and runways, has been accounted for.
A rugged, workshop-suitable foil key pad is planned for lift operation.

Important data:
Two versions for load capacity of 4.0 and 5.0 t,
Drive on height of only 250 mm (including equipping for wheel alignment),
Load capacity for wheel-free jack 3.5 t,
Raising time = lowering time of 45 s (DUO UC 4.0 W), 50 s (DUO UC 5.0 W) each way,
Runway length of 4400 / 4800 mm with 4-t-model and 5200 mm with 5-t-model,
Lifting height max. 2050 mm.
MAHA Maschinenbau Haldenwang GmbH & Co. KG
MAHA as an important manufacturer: approximately 40% worldwide market share

When it comes to compentency, performance and innovative drive in the production of all kinds of vehicle test stands and other measurement devices as well as complete systems to measure, control and adjust vehicle components, MAHA has been the market leader for many years now (founded in 1969). The production program is rounded out with vehicle lifts in various models. Subsidiaries and dealerships in over 130 countries worldwide is sure proof of successful business activities -not only as manufacturer and supplier, but also as service partner for customers as varied as automotive testing organizations, workshops and manufacturers. To underscore this, MAHA can show a 40% market share worldwide for the named products. Over 1000 employees work for MAHA worldwide.

MAHA Scope of Products: One-Stop Shopping

Test Equipment for Cars, Trucks, Motorcycles, Tractors, Forklifts, Airplanes e.g. for brakes, performance, shock absorbers, side-slip, various functions, tachometers, tachographs, axle and wheel loads, headlights etc.
Lifting equipment in numerous models for all types of vehicles.
Measurement devices for: emission, in particular for diesel emission particles, noise level, vehicle air conditioning, deceleration, closing force, brake fluid, axle play.
For tires: equipment for mounting and balancing
Workshop planning, training for service technicians and users.

Technical information - custom tailored to your individual needs- can be requested:
MAHA-Homepage under www.maha.de,
using the "Contact" box or send your request to
MAHA Maschinenbau Haldenwang GmbH & Co. KG.
Mr. Hans-Peter Gorbach
Hoyen 20, 87490 Haldenwang, Germany
Tel: +49 (0)8374/585-0
Fax: +49 (0)8374/585-497
Internet: http://www.maha.de
E-Mail: hans-peter.gorbach@maha.de
Press releases you might also be interested in
Weitere Informationen zum Thema "Fahrzeugbau / Automotive":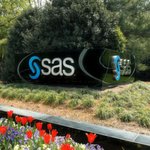 SAS ruft IoT-Division ins Leben
Der Soft­ware­her­s­tel­ler SAS hat ei­nen glo­ba­len Ge­schäfts­be­reich für das In­ter­net der Din­ge (IoT) ge­grün­det. Die neue Di­vi­si­on soll sich vor al­lem mit Bran­chen­lö­sung für bei­spiels­wei­se Fer­ti­gung, En­er­gie, öf­f­ent­li­che Ver­wal­tung und das Ge­sund­heits­we­sen be­fas­sen.
Weiterlesen