Device for Precise Particle Measurement in Diesel and Gasoline Exhaust

Haldenwang

, (PresseBox) -
Introduction

MAHA has developed the new MPM 4 measurement unit for this purpose.

It replaces the previous model DPMS-04. Its extreme measurement accuracy is a distinguishing feature. The unit is extremely small (about the size of a shoe box) and therefore easy to handle and - most importantly - reliable in everyday workshop usage. Its price is competitive with traditional exhaust gas measurement equipment. This innovation also demonstrates MAHA's capacity for developments involving general vehicle inspections, which is part of its top future objectives.

Measurement Principle and internal MAHA Development

The measurement procedure analyzes the exhaust flow. The particle concentration is displayed as mg/m3. As a result of many years of devel opment at MAHA, a principle of measurement and a device have been produced which can detect the tiniest particles (larger than 100 nm) in the exhaust flow with sufficient accuracy, determining their concentration by electronic processing and displaying the resulting concentration. In the applied principle, the opacity measurement (exhaust turbidity) has been expanded by the use of laser technology (laser light scattering photometry) detecting the finest particulate matter and improving accuracy greatly. The greater precision and reliability has been proven in comprehensive test series. In 2004 MAHA completed a concept study on the measurement of fine particulate in diesel exhaust. MAHA made excellent use of its time after this to create an optimum device with superior user friendliness.

The Importance of Precise Measurement

The effective, precise determination of fine particulate in the exhaust of diesel vehicles commonly in use serves, on the one hand, to protect human health. Recognized exposure limits which can endanger health can now be quantified. On the other hand, only in this manner can the statutory limits - which may become stricter in the future - be measured. The basic principle that only accurate measurement results allow meaningful eval - uations also applies here.

The "German Environmental Support Association" (DUH) recently demanded that beginning this year diesel engine particle exhaust measurement should become a part of the standard program in the routine emission inspection procedure. (AU) In consultation with MAHA specialists, it was confirmed for the DUH that devices and procedures suitable for general application at AU inspection stations would be available.

Diesel Engines (it is important to remember that this not only includes cars, but the large number of trucks and other commercial vehicles) Diesel engines in newer vehicles inherently have lower emissions. The poorer exhaust quality of older engines or the effectiveness of particle filters can now be proven more accurately than ever before. It has been found that the emission values of engines can be reduced up to 80% with good maintenance and repair and that properly functioning filters remove more than 95% of the particles generated. The MPM 4 is the ideal device for proving such qualities.

MAHA Universality
The MPM 4 from MAHA is thus not only an effective measuring unit for the current evaluation of individual engines, but also demonstrates MAHA's intention to expand its product range for exhaust measurement technology and its ability to do so. Moreover, this measurement method is already in use by the Australian government as a measurement tool for identifying diesel particle concentration and thereby fighting air pollution. MAHA's presentation of this device in Berlin at the beginning of June 2007 at the "Environmental Week" proved to be effective public relations.

Project California
Starting in May 2008 the authorities in California have started work on a project using MAHA's MPM 4 to measure fine particulate concentration in gasoline and diesel exhaust.
MAHA Maschinenbau Haldenwang GmbH & Co. KG
MAHA as an important manufacturer: approximately 40% worldwide market share

When it comes to compentency, performance and innovative drive in the production of all kinds of vehicle test stands and other measurement devices as well as complete systems to measure, control and adjust vehicle components, MAHA has been the market leader for many years now (founded in 1969). The production program is rounded out with vehicle lifts in various models. Subsidiaries and dealerships in over 130 countries worldwide is sure proof of successful business activities -not only as manufacturer and supplier, but also as service partner for customers as varied as automotive testing organizations, workshops and manufacturers. To underscore this, MAHA can show a 40% market share worldwide for the named products. Over 1000 employees work for MAHA worldwide.

MAHA Scope of Products: One-Stop Shopping

Test Equipment for Cars, Trucks, Motorcycles, Tractors, Forklifts, Airplanes e.g. for brakes, performance, shock absorbers, side-slip, various functions, tachometers, tachographs, axle and wheel loads, headlights etc.
Lifting equipment in numerous models for all types of vehicles.
Measurement devices for: emission, in particular for diesel emission particles, noise level, vehicle air conditioning, deceleration, closing force, brake fluid, axle play.
For tires: equipment for mounting and balancing
Workshop planning, training for service technicians and users.

Technical information - custom tailored to your individual needs- can be requested:
MAHA-Homepage under www.maha.de,
using the "Contact" box or send your request to
MAHA Maschinenbau Haldenwang GmbH & Co. KG.
Mr. Hans-Peter Gorbach
Hoyen 20, 87490 Haldenwang, Germany
Tel: +49 (0)8374/585-0
Fax: +49 (0)8374/585-497
Internet: http://www.maha.de
E-Mail: hans-peter.gorbach@maha.de
Press releases you might also be interested in
Weitere Informationen zum Thema "Fahrzeugbau / Automotive":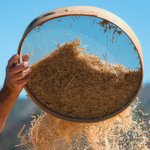 Bei IoT-Plattformen trennt sich die Spreu vom Weizen
Rund 450 An­bie­ter von IoT-Platt­for­men drän­gen sich im Markt. Das Gros der Kun­den wird bis 2020 we­sent­li­che In­ves­ti­ti­ons­ent­schei­dun­gen tref­fen. Dar­aus er­gibt sich ei­ne ein­zi­g­ar­ti­ge Dy­na­mik, die zu ei­ner Be­r­ei­ni­gung des frag­men­tier­ten Markts füh­ren muss.
Weiterlesen