Current MAHA Scissors Lifts
Model SOLO III 2.5 M as short stroke scissors lift and Models TWIN F II 3.0 A and TWIN F II 3.0 U as double scissors lifts

Haldenwang

, (PresseBox) -
Technical data as distinctive features of the various models

This overview is useful not only as a quick and clear model designation reference, but also contains the most important information at a glance for interested parties, e.g. possible investors.

For all three models: Common features for optimum quality

The drives are electro-hydraulic. Two hydraulic cylinders on each scissor side with synchronization control (TWIN F with flow distributor) for high safety. They are supplied with compressed oil (270 bar) from a separate hydraulic unit (2.2 kW power). Compressed air is not needed. Electric components (TWIN F) and cables are not in the lift preventing interference and vulnerability to problems. The support plates can be manually and continuously extended and inserted. (see table for data) Various blocks (synthetic, to be placed on the support plates) are available for lifting vehicle on chassis (as option)

These characteristics guarantee high functionality, easy handling, minimal maintenance needs and high safety (e.g. crush and pinch protection via acoustic signal, CE Stop as standard delivery).

Powder paint coating provides surface protection. Standard delivery includes an operations desk with integrated hydraulic unit and electro-control -with model SOLO in mobile version with pressure oil hoses for distance to lift of maximum 3m, with model TWIN (stationary) with hydraulic hoses of 2 m length.

Model SOLO III 2.5 M Special Features

Manuevrability around the workshop floor is easy and requires only one person. A dolly can be attached to the fixed bearing shaft side of the lift, used to raise this side of the lift, distributing the weight of the lift (350 kg) to the dolly rollers and both support rollers. The procedure could not be easier. The support rollers are made of wear and tear resistant synthetics. Optionally galvanized floor plates as underlay pads on uneven surfaces are available.

Special features which increase quality are e.g.: important components (support plates, support flaps, fixed bearing floor plates) are galvanized as standard delivery. Or rubber lined fixed bearing floor plates for improved adhesion on slippery surfaces.

And not to forget for models TWIN...A and TWIN...U

These lifts are built with special support arm profiles providing high lateral stability.

Universal application is underscored by longer drive over ramps (optional) for lifting low lying vehicles.
MAHA Maschinenbau Haldenwang GmbH & Co. KG
MAHA as an important manufacturer: approximately 40% worldwide market share

When it comes to compentency, performance and innovative drive in the production of all kinds of vehicle test stands and other measurement devices as well as complete systems to measure, control and adjust vehicle components, MAHA has been the market leader for many years now (founded in 1969). The production program is rounded out with vehicle lifts in various models. Subsidiaries and dealerships in over 130 countries worldwide is sure proof of successful business activities -not only as manufacturer and supplier, but also as service partner for customers as varied as automotive testing organizations, workshops and manufacturers. To underscore this, MAHA can show a 40% market share worldwide for the named products. Over 1000 employees work for MAHA worldwide.

MAHA Scope of Products: One-Stop Shopping

Test Equipment for Cars, Trucks, Motorcycles, Tractors, Forklifts, Airplanes e.g. for brakes, performance, shock absorbers, side-slip, various functions, tachometers, tachographs, axle and wheel loads, headlights etc.
Lifting equipment in numerous models for all types of vehicles.
Measurement devices for: emission, in particular for diesel emission particles, noise level, vehicle air conditioning, deceleration, closing force, brake fluid, axle play.
For tires: equipment for mounting and balancing
Workshop planning, training for service technicians and users.

Technical information - custom tailored to your individual needs- can be requested:
MAHA-Homepage under www.maha.de,
using the "Contact" box or send your request to
MAHA Maschinenbau Haldenwang GmbH & Co. KG.
Mr. Hans-Peter Gorbach
Hoyen 20, 87490 Haldenwang, Germany
Tel: +49 (0)8374/585-0
Fax: +49 (0)8374/585-497
Internet: http://www.maha.de
E-Mail: hans-peter.gorbach@maha.de
Press releases you might also be interested in
Weitere Informationen zum Thema "Fahrzeugbau / Automotive":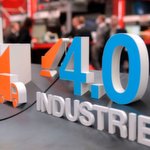 Hohe Investitionsbereitschaft für Logistik 4.0
Vie­le Un­ter­neh­men ha­ben das Po­ten­zial von Lo­gis­tik 4.0 noch nicht er­kannt – das ist das er­nüch­t­ern­de Er­geb­nis ei­ner ak­tu­el­len Stu­die von E+P. Den­noch: Ein Groß­teil der be­frag­ten Un­ter­neh­men ver­fügt über ei­ne ho­he Be­reit­schaft, in neue Tech­no­lo­gi­en zu in­ves­tie­ren.
Weiterlesen