LEBUS Germany now is delivering special painting-services
New painting and sand blasting shop in Finning, Bavaria Germany

Finning

, (PresseBox) -
"We all here are excited, what the system is capable", says Matthias Kunkel, on the Board of Lebus international engineers Germany GmbH responsible for purchasing and logistics, about the latest innovation in the enterprise: the new painting and sand blasting shop.

As an attachment to the 2014 newly equipped Hall 2 Lebus now introduced a sandblast and paint shop with 470 m². In it are two 12 x 5 metre painting and sand-blasting cabins, where the up to 4 m tall multi-layer steel rope drums, which builds the company in Finning for the world market, are painted. So far, Lebus Germany delivered only primed end products, which were then painted either in foreign shops or by the customer.
Now, Lebus customers can order painted cable drums and thus save at least a single step. "A service that we could not previously provide to our customers", Matthias Kunkel says.

What the system can deliver: it is energy efficient, material-saving, time-saving, can even recover energy and convert it into heat energy, and it is healthier for the employees: their breathing air remains pure. In short, it is "state of the art".

Additionally, an interview with Dipl. Economy-Engineer Matthias Kunkel:
Why the investment in a new paint shop?
"It is the logical next step in our 4 million investment program in the past three years. With our new halls 2 and 3, we have created the preconditions for the most modern production plants and now so for best customer service. In addition we arise on the market as a service provider for sand blasting and painting works?"

What about sustainability and efficiency?
"We save time by only a third as long for drying, and energy recovery, which we can heat in the winter and reduce costs in the Hall. In addition we could link halls for more efficient use of our compressed air supply in all three. '? "

How are the impacts on logistics in the company?
"We now have the opportunities to optimize the logistics chain from the material input via the production to the finish, especially primer and paint, and for delivery to our customers, without consistently to make loss of time."
Finning, Germany Bavaria, April 20, 2016
Website Promotion
LEBUS International Engineers GmbH
Lebus International manufactures drums and rope spooling systems for a wide range ofonshore and offshore winching applications.
Products include: Rope drums with grooves cut directly into them (with or without bolted or welded flanges, as required) Grooved split sleeves that can be placed over smooth, ungrooved drums - good for retrofitting and for applications where drums may require replacing in future. Spooling accessories such as spooling angle compensator and cross thread spindles.
Lebus International Engineers GmbH was established by Karl Seidenather in 1962. It is a sister company of Lebus International Inc. of the USA and also has sister companies in the UK and Japan.


Press releases you might also be interested in
Weitere Informationen zum Thema "Maschinenbau":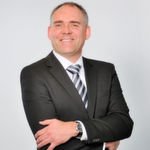 Diese Einsatzszenarien bietet die Blockchain
Die Kryp­to­wäh­rung Bit­coin macht mo­men­tan fast täg­lich Schlag­zei­len. Im Zu­ge des­sen fällt zwangs­läu­fig der Be­griff "Block­chai­n", der oft­mals fäl­sch­li­cher­wei­se als Sy­n­onym ver­wen­det wird. Doch Block­chain ist sehr viel mehr als nur Bit­coin – ei­ne zu­kunft­s­träch­ti­ge Tech­nik, die auch au­ßer­halb von Kryp­to­wäh­run­gen gro­ßes Po­ten­zial hat. Sie kann in den ver­schie­dens­ten Bran­chen im­men­se Vor­tei­le brin­gen – und das liegt an den Ei­gen­schaf­ten der Block­chain-Tech­nik an sich.
Weiterlesen