Passive Compensation of Thermal Lenses
Easy Operation with High-Power Lasers

Olching

, (PresseBox) -
One common problem in high-power lasers is the long warm-up phase and unstable operating conditions that appear if thermal lenses form in the optics used. Thermal lenses are caused by the absorption of laser light in optics. Even if it is only in the ppm range, the local temperature increase within the optics is significant if lasers with several kW of power are used. The low thermal conductivity of optical materials results in a strong temperature gradient. The resulting refractive index gradient acts as an additional lens.

To compensate for the thermal lens, so-called TLC OpticsTM are used. This thermal lensing compensation passively compensates the thermal lenses of high-power collimators and focusing optics. A special material and design selection allows the reduction of thermal lenses in kW lasers to less than the Rayleigh length.

In common substrate materials, the dependency of the refractive index n on the temperature T results in a positive value (dn/dT>0). There are also materials with a negative dn/dT. Due to the clever combination of such materials - taking into account absorption coefficients, thickness, air gaps, and the radii of curvature - it is possible to achieve compensation of the thermal lenses across a wide power and temperature range.

LASER COMPONENTS offers both: simple focusing optics and entire lens systems are available with TLC optics: such as, for example, fiber collimators.

The components are made by Haas Technologies. Their modular components design makes it possible to easily adjust the TLC optics to your setup. In a fiber collimator, for example, the spot size, the focal length, and the type of cooling are individually adapted.

More Information
http://www.lasercomponents.com/...

Trade Shows
Photonics West 2015, Feb, 10 - 12, 2015, Moscone Center, San Francisco, USA, Stand 2023
Sensor+Test 2015, May, 19 - 21, 2015, Messe Nürnberg, Germany
Anga Com 2015, Jun, 09 - 11, 2015, Messe Köln, Germany
LASER. World of Photonics 2015, Jun, 22 - 25, 2015, Messe München, Germany
Website Promotion
LASER COMPONENTS GmbH
LASER COMPONENTS specializes in the development, manufacture, and sale of components and services in the laser and optoelectronics industry. At LASER COMPONENTS, we have been serving customers since 1982 with sales branches in five different countries. We have been producing in house since 1986 with production facilities in Germany, Canada, and the United States. In-house production makes up approximately half of our sales revenue. A family-run business, we have more than 170 employees worldwide.
Press releases you might also be interested in
Weitere Informationen zum Thema "Optische Technologien":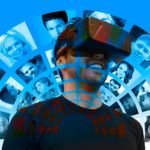 12 Augmented- und Virtual Reality-Start-ups
Start-ups sind in den ver­gan­ge­nen Jah­ren wie Pil­ze aus dem Bo­den ge­schos­sen – so auch im Be­reich Vir­tual oder Aug­men­ted Rea­li­ty. Nut­zer in vir­tu­el­le Wel­ten ver­set­zen oder ih­nen vir­tu­el­le Ele­men­te in die Rea­li­tät zu­spie­len, di­ent nicht nur dem En­ter­tain­ment. Viel­mehr kön­nen VR und AR Un­ter­neh­men da­bei hel­fen, Ar­beit­s­pro­zes­se zu opti­mie­ren. Wir zei­gen ei­ni­ge Bei­spie­le.
Weiterlesen