High-Tech with DLaTGS
Advanced Pyroelectric Detectors

Olching

, (PresseBox) -
The basic material of pyroelectric detectors with the highest performance level is DLaTGS, deuterated and L-alanine-doped triglycine sulfate. The detectivity D* of DLaTGS is typically 2.5 times higher than in LiTaO3 detectors, even at high frequencies. Furthermore, they have a wide spectral sensitivity range from UV to THz wavelengths that is only limited by the detector window used.

The Curie temperature of DLaTGS is 61°C and thus more than 10 K higher than TGS (triglycine sulfate). This is achieved by the process of deuteration, the complete replacement of all hydrogen atoms by deuterium atoms. Additional doping with L-alanine increases the sensitivity of detectors and prevents permanent depolarization when heating beyond the Curie temperature.

LASER COMPONENTS Pyro Group produces pyroelectric DLaTGS detectors - three series are available: One for users who would like to combine their detectors with their own electronics (LCDT-5000 series); the LCTDT-5100 series is designed for low-frequency applications in the range of 10..100 Hz, and the LCDT-5500 type with a low-noise JFET is designed for FTIR applications. All detectors possess thinned-out elements and optionally feature an absorbing black coating with a low thermal mass that offers a wide spectral response at a simultaneously high speed. All pyrodetectors are available with different diameters of their active surfaces and rectangular and square shapes as well. Standard housings include TO-5, TO-66, and TO-37.

More Information http://www.lasercomponents.com/...
Website Promotion
LASER COMPONENTS GmbH
LASER COMPONENTS specializes in the development, manufacture, and sale of components and services in the laser and optoelectronics industry. At LASER COMPONENTS, we have been serving customers since 1982 with sales branches in five different countries. We have been producing in house since 1986 with production facilities in Germany, Canada, and the United States. In-house production makes up approximately half of our sales revenue. A family-run business, we have more than 170 employees worldwide.
Press releases you might also be interested in
Weitere Informationen zum Thema "Optische Technologien":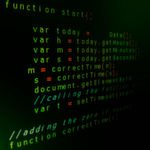 IoT-Basics – Big Data zwischen Hype und realem Nutzen
Im be­kann­ten Gart­ner Hy­pe Cy­c­le für Tech­no­lo­gie­t­rends taucht Big Da­ta mitt­ler­wei­le gar nicht mehr auf. Doch ist Big Da­ta kei­nes­wegs pas­sé, son­dern be­reits fest im Dai­ly Bu­si­ness ver­an­kert. Aber was ist Big Da­ta ei­gent­lich? Der Ar­ti­kel ver­sucht ei­ne Be­griffs­klär­ung.
Weiterlesen