Press release BoxID: 475241 (Laser 2000 GmbH)
Laser 2000 GmbH
Argelsrieder Feld 14
82234 Wessling,
de
http://www.laser2000.de
Contact person
Thomas Rampertshammer
+49 (8153) 405-21

New Sales Department "Machine Vision" at Laser 2000
Laser 2000 Continues to Expand Sales and Market Share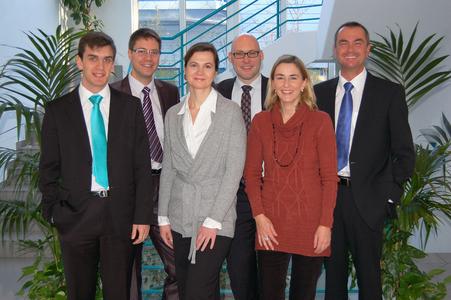 (PresseBox) (
Wessling

,
)
With the establishment of the sales department Machine Vision Laser 2000 strategically continues the outstanding development in the field of industrial and scientific image processing. "The aim of the team is the further development and support of the European and international network," says Rampertshammer, sales group manager of Machine Vision. In 2012 the team will be increased by additional employees to meet the growing demand.
Für die oben stehenden Pressemitteilungen, das angezeigte Event bzw. das Stellenangebot sowie für das angezeigte Bild- und Tonmaterial ist allein der jeweils angegebene Herausgeber (siehe Firmeninfo bei Klick auf Bild/Meldungstitel oder Firmeninfo rechte Spalte) verantwortlich. Dieser ist in der Regel auch Urheber der Pressetexte sowie der angehängten Bild-, Ton- und Informationsmaterialien.
Die Nutzung von hier veröffentlichten Informationen zur Eigeninformation und redaktionellen Weiterverarbeitung ist in der Regel kostenfrei. Bitte klären Sie vor einer Weiterverwendung urheberrechtliche Fragen mit dem angegebenen Herausgeber. Bei Veröffentlichung senden Sie bitte ein Belegexemplar an
service@pressebox.de
.