Press release BoxID: 475241 (Laser 2000 GmbH)
Laser 2000 GmbH
Argelsrieder Feld 14
82234 Wessling,
de
http://www.laser2000.de
Contact person
Thomas Rampertshammer
+49 (8153) 405-21

New Sales Department "Machine Vision" at Laser 2000
Laser 2000 Continues to Expand Sales and Market Share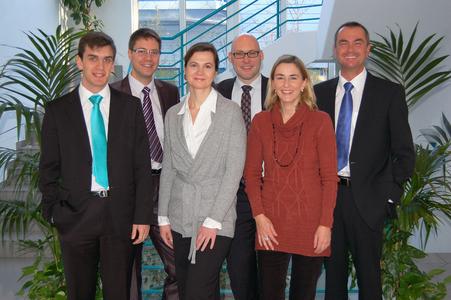 (PresseBox) (
Wessling

,
)
With the establishment of the sales department Machine Vision Laser 2000 strategically continues the outstanding development in the field of industrial and scientific image processing. "The aim of the team is the further development and support of the European and international network," says Rampertshammer, sales group manager of Machine Vision. In 2012 the team will be increased by additional employees to meet the growing demand.
The publisher indicated in each case is solely responsible for the press releases above, the event or job offer displayed, and the image and sound material used (see company info when clicking on image/message title or company info right column). As a rule, the publisher is also the author of the press releases and the attached image, sound and information material.
The use of information published here for personal information and editorial processing is generally free of charge. Please clarify any copyright issues with the stated publisher before further use. In the event of publication, please send a specimen copy to
service@pressebox.de
.