Adjustable, Adaptable, Affordable: Adaptive polymer lenses – innovative solutions for utilizing and manipulating light
The APL-1050 is a variable-focal-length singlet fluidic lens utilizing proprietary design, formulation and packaging. It is a new component for the optics market and is affordable, durable, high-quality, and high-precision.

Wessling

, (PresseBox) -
A lens core of the APL-1050 includes a lens fluid, an AR-coated and polished glass substrate, and a transparent elastomeric membrane. The highly-inert and non-compressed optical fluid is hermetically sealed inside the lens core. The lens core is encased in an aluminum housing that includes an actuation mechanism and angular markings. A portion of the lens core extends outside of the housing and has a ring-shaped grip for rotary manual actuation. Rotation of the grip results in compression of the lens core and a deformation of the membrane. The deformation of the membrane caused by non-compressed liquid is spherical and this results in a change in focal length of the lens.

About HOLOCHIP:
Holochip was founded on the philosophy that the emergence of affordable, durable, and high-quality variable-focus lenses signifies a new and sustainable photonics market segment - the adaptive lens - born at the crossroads of traditional lenses and adaptive optics.

Our goal is to become a leading adaptive lens manufacturer with products including:
OEM zoom lens modules for camera and camera-module manufacturers;
Adaptive singlet lenses for optical research and engineering; and
Complete optical solutions for military, medical, automotive and a host of other industries.
Laser 2000 GmbH
Since 25 years Laser 2000 is concentrating on the core product areas of Photonics market. Our experts and experienced account managers ensure the best possible attention to your requirements today for the solutions of tomorrow.

Laser 2000 is headquartered in Munich, Germany and operates local offices in all major business areas of the European market. In order to support your application we deliver top-level service and products and meet the highest standard of quality. With an installed base of thousands of applications around the world, Laser 2000 has shown the ability to provide onsite-support in time.

***************************************
Please visit us at the following trade shows:
DPG Tagung, Stuttgart, 29. - 3. März 2012
ANALYTICA München, 17. - 20. April 2012
AKL Aachen, 9. - 11. Mai 2012
OPTATEC Frankfurt, 22. - 25. Mai 2012
ACHEMA Frankfurt, 18. - 22. Juni 2012
***************************************
For more information visit www.laser2000.de
Press releases you might also be interested in
Weitere Informationen zum Thema "Optische Technologien":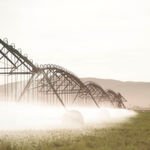 Ericsson startet Kollaborations- und Entwicklungsplattform
Der Kom­mu­ni­ka­ti­ons­spe­zia­list Erics­son hat sei­nen IoT Ac­ce­le­ra­tor Mar­ket­place er­öff­net. Die Platt­form soll An­bie­tern von mo­bil­funk­ba­sier­ten IoT-An­wen­dun­gen den Markt­zu­gang er­leich­tern und den Weg für die 5G-Tech­no­lo­gie eb­nen.
Weiterlesen