JPK's NanoWizard® AFM and ForceRobot® systems are being used in the field of medical diagnostics in the Supersensitive Molecular Layer Laboratory of POSTECH in Korea

Berlin

, (PresseBox) -
JPK Instruments, a world-leading manufacturer of nanoanalytic instrumentation for research in life sciences and soft matter, reports on the use of their NanoWizard® AFM and ForceRobot® systems at the Pohang University of Science and Technology (POSTECH) in Korea. They are being applied to the field of medical diagnostics.

Professor Joon Won Park is head of the Supersensitive Molecular Laboratory at Korea's Pohang University of Science & Technology. His group's research goal is to bring AFM into the field of medical diagnostics. It is their belief that AFM is the most sensitive tool for detecting various biomarkers without amplification or labelling. Reliability and speed have been past hurdles of AFM, but Professor Park's team has demonstrated that the application of a finely controlled surface coating to AFM probes and substrates overcomes this barrier. Furthermore, recent advances of microscopy technology (in terms of speed) make it more suitable for cost-effective bioanalysis. With a capture spot* fabricated with conventional microarrayers, the limit of detection (LOD) is about 10 fM. This is better than that of most of the current typical bioanalyses such as microarray and ELISA (1 pM). With a capture spot as small as a few microns, the LOD is 10 aM and this can be pushed further with a capture spot as small as 1 micron. The approach has been demonstrated to be good for various biomarkers including protein, DNA, mRNA and microRNA from a single cell. The group believes that AFM can open up a new window for life sciences and medical diagnostics.

The laboratory has used AFM systems from multiple vendors over a period of several years. However, now with their second NanoWizard® AFM operating alongside their ForceRobot® system, they believe in JPK's systems. User, Dr Youngkyu Kim, describes his thoughts on the instrumentation. "JPK's AFMs fit well with our objective. They are user-friendly and robust. We have used NanoWizard® I and ForceRobot® for many years without much trouble. We have now added a NanoWizard® 3. Also important to us is JPK's attitude towards customers. I am very happy with their kind and close support. They understand our goals and work with us to help reach them. Whenever we encountered any issues with their AFMs in my laboratory, they fixed the problems quickly. Even when I requested new programs to handle our tasks, JPK generated new software routines for us.

Over time, I met several of their key staff at conferences like ISPM and used these meetings to discuss pending issues and to get advice as to how to get around difficulties and challenges."

The group publishes quite prolifically. For example, the use of JPK's ForceRobot® 300 is highlighted in a paper recently published in Nature Communications: "Cytosolic targeting factor AKR2A captures chloroplast outer membrane-localized client proteins at the ribosome during translation." An example of their work using the NanoWizard® is shown in a paper published in Journal of the American Chemical Society (JACS) entitled "Quantification of fewer than ten copies of a DNA biomarker without amplification or labeling." Further examples may be found by visiting their web site: http://jlab.postech.ac.kr/.

For more details about JPK's NanoWizard® AFM and ForceRobot® systems and their applications for the bio & nano sciences, please contact JPK on +49 30726243 500. Alternatively, please visit the web site: www.jpk.com or see more on Facebook: www.jpk.com/facebook and on You Tube: http://www.youtube.com/....

*A capture spot is the area where the target chemistry is deposited for analysis

 

 
Website Promotion
JPK Instruments AG
JPK Instruments AG is a world-leading manufacturer of nanoanalytic instruments - particularly atomic force microscope (AFM) systems and optical tweezers - for a broad range of applications reaching from soft matter physics to nano-optics, from surface chemistry to cell and molecular biology. From its earliest days applying atomic force microscope (AFM) technology, JPK has recognized the opportunities provided by nanotechnology for transforming life sciences and soft matter research. This focus has driven JPK's success in uniting the worlds of nanotechnology tools and life science applications by offering cutting-edge technology and unique applications expertise. Headquartered in Berlin and with direct operations in Dresden, Cambridge (UK), Singapore, Tokyo, Shanghai (China), Paris (France) and Carpinteria (USA), JPK maintains a global network of distributors and support centers and provides on the spot applications and service support to an ever-growing community of researchers.
Press releases you might also be interested in
Weitere Informationen zum Thema "Microtechnology":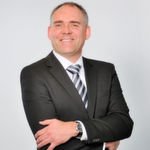 Diese Einsatzszenarien bietet die Blockchain
Die Kryp­to­wäh­rung Bit­coin macht mo­men­tan fast täg­lich Schlag­zei­len. Im Zu­ge des­sen fällt zwangs­läu­fig der Be­griff "Block­chai­n", der oft­mals fäl­sch­li­cher­wei­se als Sy­n­onym ver­wen­det wird. Doch Block­chain ist sehr viel mehr als nur Bit­coin – ei­ne zu­kunft­s­träch­ti­ge Tech­nik, die auch au­ßer­halb von Kryp­to­wäh­run­gen gro­ßes Po­ten­zial hat. Sie kann in den ver­schie­dens­ten Bran­chen im­men­se Vor­tei­le brin­gen – und das liegt an den Ei­gen­schaf­ten der Block­chain-Tech­nik an sich.
Weiterlesen