Press release BoxID: 366189 (JMS - Fahrzeugteile GmbH)
JMS - Fahrzeugteile GmbH
Hauptstraße 26
72141 Walddorfhäslach,
de
http://www.racelook.de
Contact person

+49 (7127) 31487

VW Bus T5 stainless steel bumper protection from JMS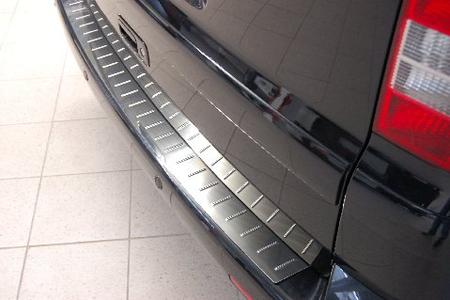 (PresseBox) (
Walddorfhäslach

,
)
The problem is well-known each T5 driver that with loading do not scratch the series bumper nearly not possible to avoid is. Vw bus driver watched out, JMS offers immediately for the estate one High-grade steel load edge protection (79,90 euros) , which covers a part from the rear bumper. The assembly of the vw bus t5 load edge protection takes place via a high-quality special tape. Other parts like lowering springs, exhaust systems, wheels... you can also get from jms.
Für die oben stehenden Pressemitteilungen, das angezeigte Event bzw. das Stellenangebot sowie für das angezeigte Bild- und Tonmaterial ist allein der jeweils angegebene Herausgeber (siehe Firmeninfo bei Klick auf Bild/Meldungstitel oder Firmeninfo rechte Spalte) verantwortlich. Dieser ist in der Regel auch Urheber der Pressetexte sowie der angehängten Bild-, Ton- und Informationsmaterialien.
Die Nutzung von hier veröffentlichten Informationen zur Eigeninformation und redaktionellen Weiterverarbeitung ist in der Regel kostenfrei. Bitte klären Sie vor einer Weiterverwendung urheberrechtliche Fragen mit dem angegebenen Herausgeber. Bei Veröffentlichung senden Sie bitte ein Belegexemplar an
service@pressebox.de
.