Press release BoxID: 278367 (JMS - Fahrzeugteile GmbH)
JMS - Fahrzeugteile GmbH
Hauptstraße 26
72141 Walddorfhäslach,
de
http://www.racelook.de
Contact person
Jochen Schweiker
+49 (7127) 31487

Real carbon mirror covers for BMW & VW from JMS Racelook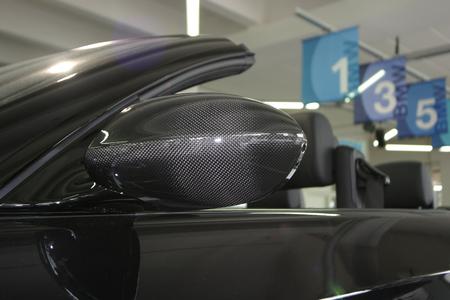 (PresseBox) (
Walddorfhäslach

,
)
JMS offers exclusive genuine carbon mirror caps for diffrent vehicles. JMS developed the covers for the current BMW M 3 (Cabrio/Coupe euro 209), BMW E90/91 (Sedan/estate 189.95 euros), BMW E92/93 (Cabrio/Coupe euro 199.95), as well as golf 5/Jetta 5 (169.95 euros). All genuine carbon mirror caps are with clear lacquer covered and ready to fit without painting. The assembly is very easy and effected with double-sided tape on the mirror cover.
Für die oben stehenden Pressemitteilungen, das angezeigte Event bzw. das Stellenangebot sowie für das angezeigte Bild- und Tonmaterial ist allein der jeweils angegebene Herausgeber (siehe Firmeninfo bei Klick auf Bild/Meldungstitel oder Firmeninfo rechte Spalte) verantwortlich. Dieser ist in der Regel auch Urheber der Pressetexte sowie der angehängten Bild-, Ton- und Informationsmaterialien.
Die Nutzung von hier veröffentlichten Informationen zur Eigeninformation und redaktionellen Weiterverarbeitung ist in der Regel kostenfrei. Bitte klären Sie vor einer Weiterverwendung urheberrechtliche Fragen mit dem angegebenen Herausgeber. Bei Veröffentlichung senden Sie bitte ein Belegexemplar an
service@pressebox.de
.