Press release BoxID: 953858 (Jauch Quartz France SAS)
Jauch Quartz France SAS
121 rue d'Aguesseau
92100 Boulogne-Billancourt,
fr
https://www.jauch.com/fr-FR/accueil
Contact person
Céline Patureau
+33 (1) 46999540

Jauch Quartz France devient magnétique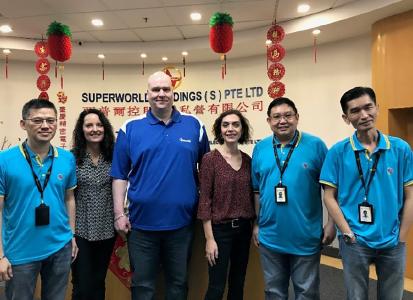 (PresseBox) (
Boulogne-Billancourt

,
)
Pour la distribution de ses composants magnétiques en France, Superworld Electronics a choisi Jauch Quartz France. Les clients Français bénéficieront ainsi de l'expertise technique de l'équipe de Jauch et du savoir-faire de Superworld Electronics.Fabricant de composants fréquence et de solutions batteries, Jauch Quartz France a annoncé un nouvel accord de distribution en France avec Superworld Electronics. Cet accord fait suite à des accords de distribution déjà mises en place avec succès dans les filiales britannique et américaine du groupe Jauch Quartz. Désormais Jauch Quartz France sera le partenaire stratégique de Superworld pour le développement de solutions magnétiques dans l'hexagone.Grâce aux produits innovants de Superworld Electronics dans les domaines de la charge par induction et ses inductances et transformateurs de puissance, Jauch Quartz peut proposer à ses clients une gamme de produits large ainsi que des produits « sur mesure ».
The publisher indicated in each case is solely responsible for the press releases above, the event or job offer displayed, and the image and sound material used (see company info when clicking on image/message title or company info right column). As a rule, the publisher is also the author of the press releases and the attached image, sound and information material.
The use of information published here for personal information and editorial processing is generally free of charge. Please clarify any copyright issues with the stated publisher before further use. In the event of publication, please send a specimen copy to
service@pressebox.de
.