Press release BoxID: 1068790 (Janitza electronics)
Janitza electronics
Vor dem Polstück 6
35633 Lahnau,
de
http://www.janitza.de/
Contact person
Pedro Paredes Cuadrado
064419642152

Hilfe für Hochwasser-Opfer
Mit einer Spende von 10.000,- € unterstützt die Janitza electronics GmbH die Hilfsorganisation "Aktion Deutschland Hilft".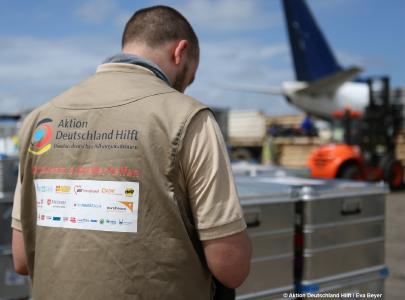 (PresseBox) (
Lahnau

,
)
Es ist die schwerste Hochwasser-Katastrophe in Deutschland seit Jahrzehnten und sie hinterlässt leider nicht nur materielle Schäden. Viele Häuser, Straßen und Brücken liegen in Trümmern und ein ganzes Land trauert um die Opfer und Hinterbliebenen dieser Naturkatastrophe. "Wir verfolgen die Ereignisse mit großer Trauer und sind besorgt über die gegenwärtige Notlage der Menschen vor Ort." schildert Markus Janitza, Geschäftsführer der Janitza electronics GmbH in Lahnau seine Eindrücke. "Die Situation zeigt auch, wie stark unser Land zusammenhält. Für uns war sofort klar: auch wir möchten helfen!". Aus diesem Grund hat die Janitza electronics GmbH einen Betrag von 10.000,- Euro an Aktion Deutschland Hilft gespendet. Aktion Deutschland Hilft ist das Bündnis renommierter deutscher Hilfsorganisationen und hilft Menschen in Not, schnell und koordiniert Hilfe zu erhalten. Sie leistet den betroffenen Menschen der Hochwasserkatastrophe Nothilfe und unterstützt u.a. Familien, die ihr Zuhause in den Fluten verloren haben.
The publisher indicated in each case is solely responsible for the press releases above, the event or job offer displayed, and the image and sound material used (see company info when clicking on image/message title or company info right column). As a rule, the publisher is also the author of the press releases and the attached image, sound and information material.
The use of information published here for personal information and editorial processing is generally free of charge. Please clarify any copyright issues with the stated publisher before further use. In the event of publication, please send a specimen copy to
service@pressebox.de
.