Press release BoxID: 1009450 (Jakob-Gruppe)
Jakob-Gruppe
Daimlerring 42
63839 Kleinwallstadt,
de
http://www.jakob-gruppe.de
Contact person
Jan Möller
+49 (6022) 2208-55

Reliable and cost-effective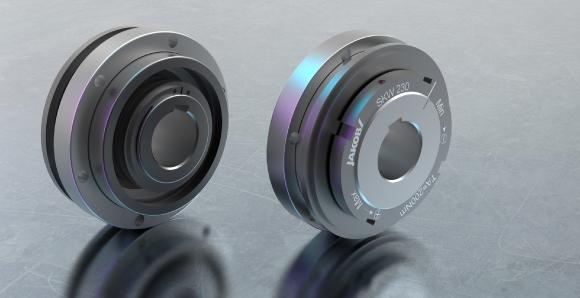 (PresseBox) (
Kleinwallstadt

,
)
The SKW safety coupling ensures reliable overload and collision protection. It comes with a low-cost keyway connection and an integrated deep groove ball bearing for high bearing forces. Made of tempered steel, it can be used in temperature ranges from -30 ° C to + 200 ° C. The release torque is adjustable from 2 - 9000 Nm, hub bores are available from 6 - 110mm ø. The coupling can be extended with metal bellows coupling or elastomer coupling attachments (series SKW-KP and SKW-EK), as well as customer-specific finished bores and feather key connections.
Für die oben stehenden Pressemitteilungen, das angezeigte Event bzw. das Stellenangebot sowie für das angezeigte Bild- und Tonmaterial ist allein der jeweils angegebene Herausgeber (siehe Firmeninfo bei Klick auf Bild/Meldungstitel oder Firmeninfo rechte Spalte) verantwortlich. Dieser ist in der Regel auch Urheber der Pressetexte sowie der angehängten Bild-, Ton- und Informationsmaterialien.
Die Nutzung von hier veröffentlichten Informationen zur Eigeninformation und redaktionellen Weiterverarbeitung ist in der Regel kostenfrei. Bitte klären Sie vor einer Weiterverwendung urheberrechtliche Fragen mit dem angegebenen Herausgeber. Bei Veröffentlichung senden Sie bitte ein Belegexemplar an
service@pressebox.de
.