Press release BoxID: 968847 (Jakob-Gruppe)
Jakob-Gruppe
Daimlerring 42
63839 Kleinwallstadt,
de
http://www.jakob-gruppe.de
Contact person
Jan Möller
+49 (6022) 2208-55

Even more resistant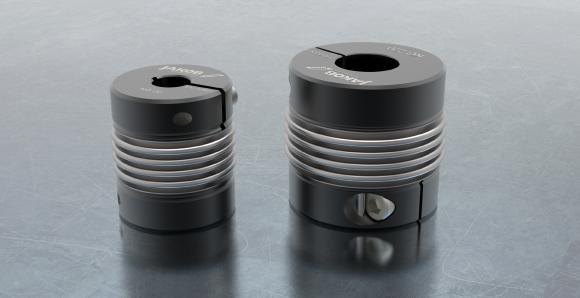 (PresseBox) (
Kleinwallstadt

,
)
The long-proven metal bellows couplings of the 'KG' and 'MKG' series from JAKOB Antriebstechnik have burnished hubs, which offer improved rust protection and greater resistance to environmental influences. This type of surface refinement is not an overlying layer such as nickel plating, chrome plating or painting, but a chemical reaction with the material. The substrate conversion does not change the dimensions and tolerances of the component. The couplings are available for torque ranges from 5 Nm (MKG) to 1800 Nm (KG). They can be used at temperatures from -40 ° C to + 350 ° C. Alternatively, the metal bellows coupling are also available in stainless steel as 'KG-VA' and 'MKG-VA'.
The publisher indicated in each case is solely responsible for the press releases above, the event or job offer displayed, and the image and sound material used (see company info when clicking on image/message title or company info right column). As a rule, the publisher is also the author of the press releases and the attached image, sound and information material.
The use of information published here for personal information and editorial processing is generally free of charge. Please clarify any copyright issues with the stated publisher before further use. In the event of publication, please send a specimen copy to
service@pressebox.de
.