Press release BoxID: 962005 (Jakob-Gruppe)
Jakob-Gruppe
Daimlerring 42
63839 Kleinwallstadt,
de
http://www.jakob-gruppe.de
Contact person
Jan Möller
+49 (6022) 2208-55

Disengagement desired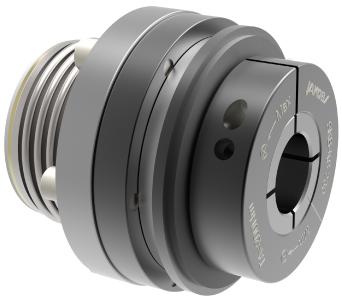 (PresseBox) (
Kleinwallstadt

,
)
To protect machine tools, safety couplings have been indispensable for many decades in many applications in drive technology. As collision protection, they protect machines and users from damage, downtime and thus also expenses.The SKB-KS series for direct drives is backlash-free and thanks to the metal bellows construction flexible to compensate for misalignments. The bellows-side conical clamping bush is rotationally symmetrical and allows the transmission of high torques at high speeds. The safety couplings of the SKB-KS series transmit torques of 2 - 2000Nm. Special designs or alternative lengths are also possible on request.
Für die oben stehenden Pressemitteilungen, das angezeigte Event bzw. das Stellenangebot sowie für das angezeigte Bild- und Tonmaterial ist allein der jeweils angegebene Herausgeber (siehe Firmeninfo bei Klick auf Bild/Meldungstitel oder Firmeninfo rechte Spalte) verantwortlich. Dieser ist in der Regel auch Urheber der Pressetexte sowie der angehängten Bild-, Ton- und Informationsmaterialien.
Die Nutzung von hier veröffentlichten Informationen zur Eigeninformation und redaktionellen Weiterverarbeitung ist in der Regel kostenfrei. Bitte klären Sie vor einer Weiterverwendung urheberrechtliche Fragen mit dem angegebenen Herausgeber. Bei Veröffentlichung senden Sie bitte ein Belegexemplar an
service@pressebox.de
.