The press service for journalists and influencers in the technological sector
BoxId: 492516 – The competitive medical technology industry gets higher quality and full compliance with the iTAC.MES.Suite
Press release BoxID: 492516 (iTAC Software AG)
iTAC Software AG
Aubachstraße 24
56410 Montabaur
http://www.itac.de/
Contact person
Michael Fischer
+49 (2602) 1065-217
Recommend The competitive medical technology industry gets higher quality and full compliance with the iTAC.MES.Suite press release
QrCode
What its a QR code?
Three steps: Scanning of a QR code: Find your way to a press release without typing. Use the QR code on the print version of a press release to get redirected to the corresponding page on PresseBox.
How does scanning a QR code work? Just follow these simple steps.
Everything you need is an internet-enabled mobile phone or smartphone with a built-in camera and a QR code reading software.
QR stands for Quick Response - with one step you can quickly reach a website. QR codes work like bar codes, which you can find on your milk carton, for example. A software decrypts the QR code and directs you to a web page - so you do not even need to know the web address to reach it.
Download and print your digital press kit now
Please send the following information to my email address:
*) Please confirm your email address to get daily information about new releases with PresseMail.
The competitive medical technology industry gets higher quality and full compliance with the iTAC.MES.Suite
MES software guarantees compliance with international standards, FDA conformity and traceability in production
iTAC Software AG
iTAC Software AG is a system and solution provider specializing in Manufacturing Execution Systems (MES) with an effective production philosophy. In accordance with this philosophy, iTAC develops, integrates and maintains its platform-independent iTAC.MES.Suite for manufacturing enterprises around the world. The software facilitates considerable quality improvements along the entire process and production chain up to zero defect production. The service architecture comprises a comprehensive range of functions such as Traceability, Production Management, Advanced Production Scheduling, Computer-Aided Quality and Material Logistics, plus add-ons. As a result of its high level of standardization and technological basis, the iTAC.MES.Suite can be used for practically all factory manufacturing operations. iTAC Software AG is headquartered in Germany and has branch offices in France, the USA and China.
You may also be interested in
Additional information on the topic of "Medical Technology"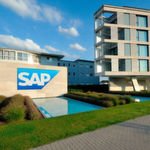 SAP gründet Ethik-Beirat für Künstliche Intelligenz
Der Softwarekonzern SAP hat eigene Leitlinien für Künstliche Intelligenz (KI) entwickelt und in diesem Zuge auch einen externen Beirat für den ethischen Umgang mit KI ins Leben gerufen.
Read more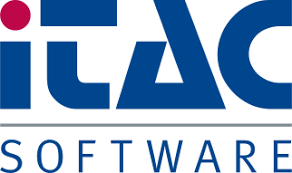 Company address
iTAC Software AG

Aubachstraße 24

D

-

56410

Montabaur
Keywords
Category
Events / Trade Fairs

Contact person
Michael Fischer

Head of Marketing and Communications
Ulrike Peter

Mitglied der Geschäftsführung
all Contacts
Press release
Download Zip

Print

Recommend

Monitor

Get QR Code