ISL at the TOC Europe 2010 in Valencia

Bremen

, (PresseBox) -
From 08th-10th June, the Institute of Shipping Economics and Logistics (ISL) attends the TOC Europe 2010 in Valencia, Spain. The TOC - Terminal Operators Conference is considered one of the most important trade conferences and exhibitions around the latest trends and issues in the fields of shipping, ports and terminals. This year's motto of the event is "New Decade, New World?".

With a view to the optimisation and simulation of processes on terminals, the ISL will mainly present its tools in this area. The focus is ViTO - the Virtual Terminal Optimisation tool. ViTO can be used through the different phases on a terminal. From the planning up to the implementation and operation, the layout, the insert of devices and the strategies can be optimised. This applies to both conventional as well as for automated handling systems. By directly coupling the Terminal Operating System (TOS) with ViTO, you leave the abstract planning level and optimise the real processes.

- What potential can be reached by optimising the processes?
- How can the TOS be optimally adjusted to the terminal processes?
- What training opportunities can be offered in virtual environments for the staff of the control center?
- How can environmental impacts (noise, CO2 emissions) of the terminal operations be determined and reduced?

These and similar questions will be answered by ISL at the TOC from 08th-10th June 2010 in Valencia at booth C22 on the accompanying exhibition. Admission to the exhibition is free with registration to the organizer.

The analysis and improvement of processes on the terminal are also an issue in the conference part of the TOC. Dr.-Ing. Holger Schuett, manager of ISL's area specialising in optimisation and simulation, will discuss different ways to achieve "Operational Excellence" by connecting the Terminal Operation Systems with virtual simulation and optimisation tools in the session "Operations & Technology" on the second day of the conference.

This is an important issue against the backdrop of last year's painful decline in traffic volumes which prompted a wave of costcutting at the sharp end of terminal operations. Excess equipment was taken out of service, labour was reduced where possible and discretionary investment was in many cases deferred. But now that the obvious cuts have been made, where should terminals look to achieve longer term strategic gains in their operating efficiencies? Right here, technology clearly has a role to play. Thus, the current period offers the opportunity to deal with changes on the terminal, after missing this for the past boom and the following restructurings as a result of the crisis.

Further information concerning procedure, programme and registration: www.toc-europe.com Institute
Institut für Seeverkehrswirtschaft und Logistik (ISL)
The ISL - Institute of Shipping Economics and Logistics was founded in Bremen in 1954. By combining tradition with modern science, we have since positioned ourselves as one of Europe's leading institutes in the area of maritime research, consulting and knowledge transfer. Today, around 60 employees at our offices in Bremen and Bremerhaven handle projects from all over the world in interdisciplinary teams. Whether in China and South-East Asia, Saudi Arabia, Dubai, Russia or the Ukraine, whether logistics systems, maritime economics and transport or information logistics are concerned - we ensure that innovative ideas are developed into solutions with practical applicability on behalf of our project partners from the public and private sector, both on a national and international level.
Press releases you might also be interested in
Weitere Informationen zum Thema "Forschung und Entwicklung":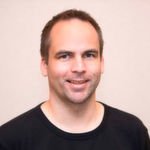 Diese Vorteile bietet Machine Learning mit Apache Kafka
Ma­chi­ne Lear­ning so­wie das zu­ge­hö­ri­ge De­ep Lear­ning neh­men Fahrt auf, da Ma­chi­ne Lear­ning es Com­pu­tern er­mög­licht, ver­steck­te Er­kennt­nis­se zu ge­win­nen, oh­ne dass die­se ex­p­li­zit pro­gram­miert sein müs­sen, wor­auf sie schau­en sol­len. Die­se Fähig­keit wird für die Ana­ly­se un­struk­tu­rier­ter Da­ten, Bil­der­ken­nung, Spra­ch­er­ken­nung und in­tel­li­gen­te Ent­schei­dungs­fin­dung be­nö­t­igt. Das macht ei­nen gro­ßen Un­ter­schied zur tra­di­tio­nel­len Pro­gram­mie­rung mit Ja­va, .NET oder Py­thon.
Weiterlesen