Creating a flexible HR dashboard
How New Zealand's Hutt City Council visualizes its HR data

Nürnberg

, (PresseBox) -
HR dashboards are the current trend. Why? The advantages are transparency, flexibility and userfriendliness. This shows the example 'Hutt City Council'. With the need to combine extensive HR information in one system, New Zealand's Hutt City Council turned to the German HR software Ingentis org.manager to visualize the contact details of its 450 employees, together with the organizational charts and floor plans in one HR dashboard.

What were the challenges at Hutt City Council?
Hutt City Council wanted to publish organizational charts based on their data from Active Directory. The current employee directory data and floor plan layout were key functionalities to be kept. The challenge was to combine all this data in one system displaying also the organizational chart. A trial version was deployed and Ingentis worked with the Council to complete a proof of concept before final install.

What is the solution?
Ingentis org.manager has combined the information in one clear HR dashboard which users can access via the Council's intranet. The big advantage: All information is in one place and is always up-to-date. The quick search takes the user directly to the employee in the organizational chart.

What kind of information is shown in the HR dashboard?
The web based server output contains multiple user-friendly views. For example:

1. In the Detail View - contact information for job title, department, email, phone number as well as photo detail are shown. Furthermore, the user may send directly a message to colleagues from this view.

2. In the OrgChart View and Tree View the employee location via floorplan is displayed.

What says the customer?
Rob van Endt, CIO at Hutt City Council, is looking forward to the result: "The Ingentis org.manager solution has quickly provided us with a user-friendly single source of truth for contact details, floor plan and organizational chart details. The combination of Active Directory and floorplan data was straightforward. In future we plan to benefit even more from Ingentis org.manager's flexibility to expand the dashboard even further."

What is already in planning?
The use of Ingentis org.manager has streamlined and simplified the collation and display of this important HR data. The Council is already planning to expand its dashboard incorporating further data sources to feed additional information, such as roles, as this data is not available in the Active Directory. The HR dashboard for Hutt City Council will continue to grow step by step – there are no limits for the design, layout or content.
Website Promotion
Ingentis Softwareentwicklung GmbH
Ingentis is the software company for HR add-ons and business applications. The company was established in Nuremberg in 1997. We advocate fair, reliable business relationships and develop our software in collaboration with our customers.
Worldwide more than 1000 companies trust in this honest, successful approach. Our range of services encompasses the development of customized company, web and mobile applications.

We have placed five successful software products on the market:

Ingentis org.manager - for creating organizational charts and personnel reports
Ingentis distribution.list - for creating, managing and updating email distribution lists
Ingentis easy.pes - for planning and evaluating assessment center events
Ingentis in.sight - for reviewing and evaluating Datev databases
orginio - cloud application for organizational charts
Press releases you might also be interested in
Weitere Informationen zum Thema "Software":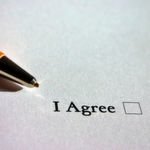 In 90 Tagen zur DSGVO-Compliance
Mi­cro­soft hat den Com­p­li­an­ce Ma­na­ger für Azu­re, Dy­na­mics 365 und Of­fice 365 Bu­si­ness and En­ter­pri­se in Pu­b­lic Clouds, den Com­p­li­an­ce Sco­re für Of­fice 365 so­wie den Azu­re In­for­ma­ti­on Pro­tec­ti­on Scan­ner ge­ne­rell ver­füg­bar ge­macht.
Weiterlesen