ViPNet as a Cryptographic Solution in Healthcare
Infotecs and its partner on conhIT - Connecting Healthcare IT
Berlin

, (PresseBox) -
.
- Infotecs takes part in conhIT, May 6-8, 2014, in Berlin
- Shared stand with the HMDS company in the hall 1.2, stand B-111
- Presentation of the collaborate admission note solution HMDS Diktat

Infotecs, provider of the innovative IT security solutions, exhibits its solutions at conhIT, the largest and most remarkable event in the area of healthcare in Europe. Together with the HMDS (Human Medical Data Service) company, Infotecs security specialists present HMDS Diktat, the common admission note solution.

On May 6-8, 2014, the Infotecs security specialists together with the HMDS company present innovative IT security solutions on conhIT. The conhIT, held by Messe Berlin, is the European highlight in the field of healthcare IT. Under the motto "Connecting Healthcare IT", the manufacturers, customers, politicians, and scientists exchange experience in improving efficiency and quality of the healthcare by implementing IT solutions.

Together with the HMDS company, hall 1.2/B-111, Infotecs specialists consult the visitors on safe work in the healthcare IT environment. The HMDS company acts all over Germany as an IT service provider in the medical area and ensures data protection, quality management, and medical products security for more than a hundred medical practices and clinics. In this matter, HMDS also develops proprietary systems and solutions for the secure data storage, fail-safety as well as for the secure Internet access in the medical facilities.

At conhIT, HMDS Diktat is announced, that is the admission note solution developed in collaboration between HMDS and Infotecs. It is a workflow solution that joins traditional dictation work with modern secure and fully automated equipment. A doctor speaks the patient's medical research results to the voice recorder; the encrypted digital audio file is automatically transferred to the secretary over the Internet or Intranet. It speeds up the workflow and saves costs.

For the secure and encrypted transfer of the sensitive data (for example, between a doctor and typist or between several doctors and a health insurance company or labs), ViPNet VPN, an IT solution by Infotecs, is used. As opposed to classical PKI-based VPN solutions, the certified ViPNet technology is remarkable by the proprietary symmetric key management system and by the possibility to establish direct client-to-client connections between two or more endpoints.

"Because IT security and data protection play one of the key roles in the medical area, we would like to make a healthcare segment our new target," comments Sergej Torgow, COO at Infotecs GmbH. "As the most important European e-health event, conhIT offers us an outstanding platform to introduce our cryptographic solution to the IT responsible medical facilities."

About HMDS - Human Medical Data Service

HMDS is an IT service provider in the healthcare segment which ensures data protection, service quality management, and medical products security for medical practices, clinics, and other medical facilities. Concentrated in three localities of Germany, the company offers individual software and hardware solutions that can be integrated into the already deployed systems. For more information about HMDS, see www.hmds-online.de (in German).

About conhIT - Connecting Healthcare IT

conhIT targets decision-makers in IT departments, management, in the medical profession, nursing, doctors, doctors' networks and medical care centers who need to find out about the latest developments in IT and healthcare, meet members of the industry and make use of opportunities for high-level advanced training. As an integrated event, over a period of three days conhIT combines an Industrial Fair, a Congress and Networking Events that are of particular interest to this sector. Launched in 2008 by the German Association of Health IT Vendors (bvitg) as the meeting place for the health IT industry and organized by Messe Berlin, this event recently recorded 320 exhibitors and 5,980 visitors in 2013 and has now become Europe's leading event for the health IT sector. For more information about conhIT, see www.conhit.de/en/.
Website Promotion
Infotecs Internet Security Software GmbH
Infotecs develops and markets complex IT security solutions that make working at companies more flexible, easier and, above all, more secure than ever before. Since its foundation in 1991 by three renowned cryptographers, the company has evolved into an experienced provider of high-security software. Infotecs' pioneering ViPNet technology set a milestone in the history of virtual private networks, long before IPsec was established as classical VPN protocol. In the past five years alone, well over 700,000 network hosts have been securely connected with the help of solutions from the high security provider, allowing the company to gain valuable experience and recognize real-life needs. Infotecs leverages the resulting expertise to make constant improvements to its software and adapt it to meet user demands. Additional information on the company is available at www.infotecs.biz.
Press releases you might also be interested in
Weitere Informationen zum Thema "Sicherheit":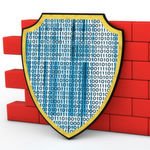 Grundlagen der Web Application Firewalls
Ei­ne Web Ap­p­li­ca­ti­on Fire­wall (WAF) über­wacht und schützt We­b­an­wen­dun­gen, die über das HTTP-Pro­to­koll ar­bei­ten. Ei­ne WAF ar­bei­tet re­gel­ba­siert, um An­griffs­ar­ten wie zum Bei­spiel Cross Si­te Scrip­ting (XSS), An­grif­fe oder SSL-In­jec­ti­ons ab­zu­weh­ren oder ak­tu­el­le Ap­p­li­ka­tio­nen vor neu ent­deck­ten Si­cher­heits­lü­cken mit­tels vir­tu­el­ler Pat­ches zu schüt­zen.
Weiterlesen