Infotecs enables the IoT: showcase their high-security solutions at Security of Things World in Berlin

Berlin

, (PresseBox) -
The high-security provider Infotecs showcased IoT Security Enablement with its ability to provide secure connectivity from any device at the event Security of Things World in Berlin, 27-28th June 2016. Infotecs together with its partner cloudKleyer presented cyber security solutions which support turn-key security enablement in the cloud, thus making secure IoT attainable.

The Internet of Things is being hailed as the next Industrial Revolution because of the dramatic impact it will have on the way we live our lives. With the explosion of connected devices, come exponential security threats and risks which require new and innovative security approaches to make the IoT viable. Executives and experts from multiple sectors met in Berlin at "Security of Things World" to explore issues such as: securing cyber physical systems, evolving and improving existing system security to support IoT enablement, preparing for digital business and for the unknown. In addition, the key themes of data privacy and Privacy-by-design in an interconnected world, security of embedded devices, predictive security measures, intelligence led operations and security strategies were covered. More than 80 expert speakers represented the entire Security of IoT ecosystem in over 70 interactive sessions incl. Keynotes, World Café discussions, Workshops, Case Studies and much more.

"It was clear from discussions at the event that companies face the same sort of problems with IoT Security as they have faced with all other information security deployments, but also clear that a new approach for solving these issues is needed. Infotecs provides a uniquely innovative approach to solving the toughest security problems now and in the future", said Josef Waclaw, CEO of Infotecs GmbH. The Infotecs Security and Threat Intelligence Platform enables secure communication from and to any device through its peer-to-peer, end-to-end, multi-layer security from the ICS and SCADA levels through to the extended enterprise.

Infotecs delivers complete, rock-solid multi-layer security in one cost-effective solution, suitable for all types of secure communication. To deliver even more value for clients Infotecs has combined their offering with the solutions of the colocation, cloud and Internet service provider cloudKleyer, thus providing turnkey security enablement in the cloud.

About Security of Things World

Security of Things World is the industry event for engaged, high level, international executives from across all sectors that are affected by the need for security of the Internet of Things. It is an event created by the industry for the industry. The event fills the demand for high quality, agenda setting content and inspirational end user speakers sharing their experiences to further the management changes linked to the security of the Internet of Things. Security of Things World is the only international event focusing on security of cyber physical systems, privacy and cyber safety and helping you understand core information on top line business strategies in a global market place. Find out more: www.securityofthingsworld.com.

About cloudKleyer

cloudkleyer is an experienced German ICT provider. As a one-stop ICT partner, we provide our customers with a range of fully-managed services including colocation, cloud hosting, IaaS and SaaS, consulting, ISP and telecommunication services. cloudKleyer's headquarters and data centre are located in Frankfurt am Main, Germany. cloudKleyer's prime address at Frankfurt's Kleyerstrasse gives our customers the necessary edge to obtain highly secure and highly available access to more than 500 carriers and ISPs. Our solution-driven engineering and multilingual customer service focuses on companies who require a straightforward, flexible partner, personal attention and customised solutions. Additional information on the company is available at visit: www.cloudkleyer.de.
Website Promotion
Infotecs Internet Security Software GmbH
A pioneer of software-based VPN solutions since 1991, Infotecs developed its Peer-to-Peer ViPNet technology to deliver greater security, flexibility, and throughput than IPSec and other standards-based VPN products. ViPNet is the only VPN solution that supports true endpoint to endpoint security. More than 1,000,000 clients, offices, and servers have been securely connected with ViPNet products, backed up by an unparalleled world-class support, development, and technical team. Our solutions are designed to solve the toughest security challenges by providing superior protection that is flexible and effective. Company has a strong network of partners and actively develops its international presence having subsidiaries in Europe and Americas. Additional information on the company is available at visit: www.infotecs.biz.
Press releases you might also be interested in
Weitere Informationen zum Thema "Sicherheit":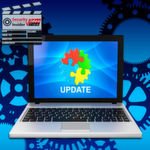 WSUS-Tipps zur Verwaltung und Freigabe von Updates
WSUS kann Ak­tua­li­sie­run­gen für Mi­cro­soft-Pro­duk­te her­un­ter­la­den, lo­kal spei­chern und an die an­ge­bun­de­nen Ser­ver und Ar­beits­sta­tio­nen wei­ter­ge­ben, oh­ne dass da­für zu­sätz­li­che Down­loads statt­fin­den müs­sen. Die Ver­tei­lung und Frei­ga­be der Up­da­tes kön­nen Ad­mins auch zen­tral vom Ser­ver aus steu­ern.
Weiterlesen