Infotecs Presents IT Security Solutions in Finland
Together with the Distributor FSM Group at Verkosto 2015 in Tampere

Berlin

, (PresseBox) -
Infotecs, together with the distributor FSM Group, presented its information security solutions at the Verkosto 2015 exhibition. Verkosto attracts manufacturers from industries related to electricity, telecommunications, and data transmission. Popularity of this event is growing rapidly in Finland.

From 28th to 29th of January, 2015, about 143 manufacturers from Finland, Sweden, Italy, Germany, and Denmark, among others, showcased their products and services related to the energy sector, as well as to the telecommunications and IT industries. The main topics of the event in Finland were broadband expansion, smart grid, ways to increase energy efficiency, fiberglass, data transmission networks, as well as the new Electricity Market Act and their consequences.

IT security and protection against unauthorized access are extremely significant in the electricity supply industry. Such critically important infrastructures often become a target for attackers. A hacker attack may paralyze the power supply in an entire city causing inconceivable losses to a local economy. Companies like FSM Group and Infotecs offer solutions to protect the industries based on the security technology and TCP/IP encryption.

FSM Group from Finland cooperates with Infotecs, the provider of highly secure encryption solutions, in video surveillance. FSM Group offers Infotecs products to its resellers on the Finnish market. As a value added distributor, FSM Group is a leading wholesaler of security, alarm, and IP video camera systems in its local market. ViPNet VPN encryption solution by Infotecs provides a substantial extension to the FSM Group portfolio.

"The visitors' response to Infotecs VPN technology was very positive. It can help our resellers to develop new business models, which go well beyond classic video surveillance", says Harri af Hällström, CEO at FSM Group.

"With ViPNet VPN you can deploy a secure and reliable VPN network", explains Jörg Wiedecke, product manager at Infotecs GmbH. "No matter whether a DSL, LTE, 3G or WLAN network is used. Furthermore, the ViPNet technology allows you to connect terminal equipment like IP cameras and to access it by an IP address."

"We would like to expand our presence in the European market, and we will take part in international exhibitions in future", adds Sergej Torgow, COO at Infotecs GmbH.

About Network / Verkosto

The Network trade fair showcases products and services related to electricity, telecommunications and information networks, electric car infrastructure, road and street lighting as well as traffic information systems. Tampere Trade Fairs Ltd organizes the Network trade fair in cooperation with Finnish Energy Industries, Adato Energia Oy, FiCom and Teleprikaati Oy. The previous Network event was held in 2013 with 138 exhibitors and 4635 visitors. The Network trade fair aimed at network business professionals has been held in Tampere since 1992. For more information, visit http://www.verkostomessut.fi/....

About FSM Group

FSM Group is a leading supplier of safety engineering solutions in Finland. As a value-added distributor, it offers a wide range of services along with solid know-how and cooperates with the best brands. The company has more than 20 years of expertise in the field. It is a merger of companies World Comp Oy (founded in 1985) and FSM Oy Fonel Security Marketing (founded in 1991). For more information, visit http://www.fsm.fi/ (website in Finnish).
Website Promotion
Infotecs Internet Security Software GmbH
A pioneer of software-based VPN solutions since 1991, Infotecs developed its next generation ViPNet technology to deliver greater security, flexibility, and throughput than IPSec and other standard-based VPN products. ViPNet is the only VPN solution that supports true endpoint-to-endpoint security. More than 1,000,000 clients, offices, and servers have been securely connected with ViPNet products backed up by an unparalleled world-class support, development, and technical team. Our solutions are designed to solve the toughest security challenges by providing superior protection that is flexible and effective. Additional information on the company is available at visit: http://www.infotecs.biz.
Press releases you might also be interested in
Weitere Informationen zum Thema "Sicherheit":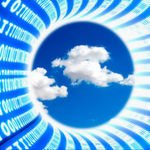 So geht das VPN in die Cloud
Si­cher­heits-Ser­vices wie ein Vir­tual Pri­va­te Net­work (VPN) las­sen sich heu­te ein­fach in die Cloud aus­la­gern. Wich­tig ist, sich im Vor­feld über das ge­for­der­te Si­cher­heits­ni­veau und die An­for­de­run­gen und Ein­satz­um­ge­bun­gen der Cli­ents klar zu wer­den und dies für den Cloud-VPN-Pro­vi­der nach­voll­zieh­bar zu do­ku­men­tie­ren. Best Practi­ces für die Aus­wahl des Pro­vi­ders und den Ablauf des Pro­jekts hel­fen da­bei, sch­nell und mög­lichst kos­ten­güns­tig zum Ziel zu kom­men.
Weiterlesen