INFORS HT launches "User Management & Reporting", the second expansion package for the bioprocess platform software eve®
INFORS HT is expanding its eve® bioprocess platform software / «User Management & Reporting » allows to perform sophisticated validation process and provides a comprehensive documentation for planned, running and completed bioprocess experiments

Bottmingen

, (PresseBox) -
INFORS HT is adding new features to its eve® bioprocess platform software. The User Management & Reporting package is oriented toward users needing to perform sophisticated validation processes that meet FDA Part 11 specifications. The package also includes a comprehensive reporting system for a complete documentation.

User Management & Reporting is the second software package that can be combined with the core version of eve®, a platform software launched in September 2016. Thanks to this new package, eve® now meets all of the specifications for FDA CFR 21 Part 11—the global standard for secure electronic processes in the industry.

"The package offers 5 predefined user roles, each with different rights. Computer-based access control, an audit trail, highly secure passwords and read-only guest access for audits are a few examples of how we ensure process security with this web-based platform software," explains Franco Berz, head of Quality Management at Infors AG. "User Management and Reporting is the perfect tool for users requiring FDA validation."

The package also offers extensive options for tracking and documenting planned, current and completed experiments. Detailed reports can be exported as a PDF for documentation purposes or imported directly into PowerPoint, Word or Excel as a working document, allowing users to generate finished presentations at the press of a button.

Thanks to its modular structure, eve® gives users the flexibility to expand the core software and meet their customer requirements by adding the "User Management & Reporting" and "Plan & Control" packages. Users can create their own bioprocess platform from which they can plan, control, watch, evaluate and document their bioprocesses. eve® will be continuously expanded with additional features and packages.
Website Promotion
INFORS HT
INFORS HT is your specialist for bioreactors, shaker incubators and bioprocess software. You benefit from sophisticated systems that contribute to your success by maximizing the productivity of your cell lines or microorganisms without sacrificing reproducibility.

We offer the right solutions for your applications:
- Fermentation of microorganisms (bacteria, fungi and yeasts)
- Cell culture (mammalian cells, insect cells, plant cells and algae)
- Biofuels (biodiesel and bioethanol)
- Parallel bioprocesses
- Customer-specific bioreactors and incubation shakers
- Software for bioprocess control, monitoring and analysis
- Qualification of bioreactors and incubation shakers

Customer proximity, high quality, innovation and flexibility are our greatest strengths.

Press releases you might also be interested in
Weitere Informationen zum Thema "Biotechnology":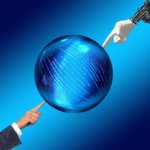 Künstliche Intelligenz in der Cybersecurity
Der der­zeit heiß dis­ku­tier­te Ein­satz künst­li­cher In­tel­li­genz in der Cy­berse­cu­ri­ty weckt Be­gehr­lich­kei­ten: All­zu­gern wür­den man­che An­wen­der den Groß­teil der teu­ren und zer­mür­ben­den Ar­beit im SOC kom­p­lett den KI-Sys­te­men über­las­sen. Wir­k­lich schlag­kräf­tig und hin­rei­chend ne­ben­wir­kungs­f­rei ar­bei­tet KI aber nur im Team mit men­sch­li­cher In­tel­li­genz.
Weiterlesen