InfoCom uncovers current trends and opportunities for managed LAN and WLAN services
Globalisation and modernisation drive demand for managed network services — To cut costs, outsourcing is increasing — The market will focus on high-speed switches, data centre ports, WLAN and on-demand managed network services.
Stuttgart

, (PresseBox) -
Stuttgart, Germany — The market for managed LAN and WLAN services is driven, on one hand, by the increasing globalisation of businesses and by the modernisation of business communications on the other. Companies located in advanced markets, worldwide, con-tinue to expand their operations internationally and, contemporaneously, are increasingly off-shoring some of their business processes — back office support, customer relations, billing, IT and technical support — by creating own subsidiaries and representative offices abroad.

Alongside this international expansion, a second driver is represented by the continuous modernisation of business communication, integrating workforce mobility through unified communication services as well as cloud-based or virtualised solutions. These two fundamen-tal trends generated the need of a network infrastructure that can accommodate high ca-pacity as well as high-speed communication, both internal and external. And indeed, com-panies today are upgrading their existing network infrastructure to meet these challenges.

Large business customers, who manage their own LANs but look for an outsourcing solution, represent the most promising opportunity. Some companies just aim to focus on own core activities and to cut down on maintenance and staff costs. In this scenario, the provider is simply taking over the management of an existing infrastructure. Other companies have het-erogeneous infrastructure, integrating equipment from various vendors, and look for solutions to cut the maintenance costs of their complex and costly hardware but also to modernise their networks. In this scenario, the provider takes over the network management but is also providing the infrastructure; and the customer takes the opportunity to upgrade old applian-ces and replace parts or the entire network.

In addition to these two fundamental drivers, some trends observed recently could represent an additional market opportunity. There is an increasing demand for high-speed switches to accommodate huge data transfers for heavy-bandwidth and high availability enterprise ap-plications and communication services (e.g. rich communication services, videoconferenc-ing, virtualised desktop interfaces and cloud-based disaster recovery solutions). Additionally, there is an increasing demand for data centre ports in light of a parallel trend to virtualise some business applications, hosting geo-redundant data and applications in data centre fa-cilities (e.g. especially companies in banking, insurance, healthcare and airline industries). Al-though the current demand is low, the market for WLAN access points will increase as more and more companies capitalise on the mobility of their employees.

About this extract: This extract in based on an article published on TS&T – Telecom Strategies & Trends, InfoCom's highly analytical publication. This ejournal provides in-depth articles on a wide variety of compelling innovative topics. Each issue contains up-to date rigorous analysis. TS&T is available as an annual on-line subscription providing 24 issues throughout the whole year. If you are interested in this publication, do not hesitate to get in contact with us. Talk to us. We listen.
Website Promotion
InfoCom GmbH
InfoCom is a market research and consultancy company with over 20 years experience providing strategic analyses and planning assistance to stakeholders in the telecommunications, IT and multimedia industries. InfoCom's independent and fact-based analyses highlight trends and opportunities, supporting decision makers to understand market dynamics in order to improve their competitive advantage.


Press releases you might also be interested in
Weitere Informationen zum Thema "Netzwerke":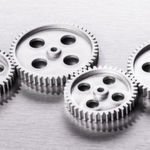 Warum reine Netz­au­to­ma­ti­sie­rung nicht reicht
Vie­le Netz­be­t­rei­ber st­re­ben nach der voll­kom­me­nen Au­to­ma­ti­sie­rung ih­rer Net­ze. Doch die au­to­no­me Netz­werk­werk­tech­no­lo­gie al­lei­ne reicht nicht aus, um den heu­ti­gen und künf­ti­gen An­for­de­run­gen an Band­b­rei­te, Sta­bi­li­tät und Fle­xi­bi­li­tät ge­recht zu wer­den. Viel­mehr ist die rich­ti­ge Mi­schung von Au­to­ma­ti­sie­rung, In­tel­li­genz und Ska­lier­bar­keit ent­schei­dend, um Netz­wer­ke an ein sich stän­dig än­dern­des Um­feld an­zu­pas­sen.
Weiterlesen