InfoCom reveals that in the hosted data centre business, cost control still is the main driver.
Cost control still at the core of hosted data centre decision — Data protection issues progres-sively more relevant — Business continuity and disaster recovery increasingly consider as fundamental parts of a company's risk management strategy.

Stuttgart

, (PresseBox) -
Stuttgart, Germany — Data centre services are set to grow strongly over the coming years. Huge amounts of application data have to be transported and supported, begging the question of how they should be managed and protected and where they should be placed. In a recent global study, InfoCom looked at the drivers behind a company's decision to adopt data centre services and which advantages companies hope to derive.

Not surprisingly, the strongest driver of all, in a company's decision making process, appears to be cost control. As cost reduction strategy, many companies wish to outsource completely the hosting and management of their business applications in an attempt to resize internal resources.
Other companies, especially in the banking, media, content and IT, put business service availability at the top of their priorities, due to the crucial role played for their customers' satis-faction — a competitive advantage in an increasingly price competitive environment. Sev-eral of these companies will not only have geo-redundancy requirements, whereas also business continuity issues.
Thirdly, connected to business continuity, there is a growing trend to consider disaster recov-ery planning as part of a company's risk management strategy. During the past decade, this driver has become increasingly relevant in light of terrorist threats and natural catastrophes. An incremental number of companies considers disaster recovery a fundamental element of their business continuity plan. Business continuity and disaster recovery are sometimes ap-proached simultaneously and considered increasingly critical for a company's risk manage-ment strategy, with a direct impact on the company's insurability, financing eligibility and even industry certifications.
Last but not least, some companies are seeking to host some of their data and applications in third party data centre facilities in order to increase their managed security, instead of invest-ing in the upgrade of their own facilities to increase their own security levels.

Analysing and assessing the requirements of companies worldwide, it also became clear that a progressively crucial role, in a company's decision making process, will be played by data management and protection. This topic is becoming increasingly relevant in light of the re-cent events regarding privacy breaches and third party intrusion. Large corporations are now understandably concerned about where their data are stored and who else has access to them. Especially as more and more companies consider migrating their services and applica-tions to the cloud, data sovereignty issues will become more evident while, before, few were concerned about where and how their e-mails were stored.

About this extract: This extract in based on InfoCom recent global study on data centre services worldwide. The research is based on a large number of extensive interviews with large and medium size companies around the world regarding the drivers behind their decision about data centre services and the main advantages these services should bring. Talk to us. We listen.

Website Promotion
InfoCom GmbH
InfoCom is a market research and consultancy company with over 20 years experience providing strategic analyses and planning assistance to stakeholders in the telecommunications, IT and multimedia industries. InfoCom's independent and fact-based analyses highlight trends and opportunities, supporting decision makers to understand market dynamics in order to improve their competitive advantage.


Press releases you might also be interested in
Weitere Informationen zum Thema "Sicherheit":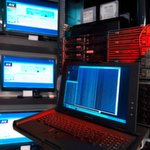 Business-Security-Lösungen im unabhängigen Testlabor
Auf An­ti-Mal­wa­re-Tools und End­po­int-Schutz kann kein Un­ter­neh­men ver­zich­ten, aber wie wählt man das rich­ti­ge Pro­dukt aus? Kaum ei­ne IT-Ab­tei­lung hat aus­rei­chend Res­sour­cen um ein Dut­zend oder mehr Lö­sun­gen selbst zu prü­fen. Das ist aber auch nicht nö­t­ig, denn un­ab­hän­gi­ge Test­la­bo­re wie AV-Com­pa­ra­ti­ves neh­men Un­ter­neh­men die­se Ar­beit ab und lie­fern de­tail­lier­te Tes­t­er­geb­nis­se.
Weiterlesen