InfoCom reveals how US mobile carriers eventually succeeded to generate some revenues with location-based services
Location-based services: from navigation to mobile advertising — Operators split subscription revenues with LBS solution providers — Widely available free OTT services could jeopardise US carriers' efforts

Stuttgart

, (PresseBox) -
Stuttgart, Germany — For the past couple of years, mobile operators have sought ways to become an indispensable part of their customers' lifestyle. Current mobile phones are versa-tile devices supporting a wide range of applications beyond communication, and offer eventually the possibility to monetise additional revenue streams, for instance through Lo-cation-Based Services (LBS). The US mobile carriers have succeeded to establish branded LBS, such as AT&T Navigator Global Edition and VZ Navigator Global but also TeleNav GPS, and to monetise them.

LBS have a range of uses, the most common being navigation and asset/vehicle tracking services. Currently, LBS also include phone locator, traffic reports, weather forecasts, emergency alerts, travel guides, tourist information, check-ins (share location with friends on the same social network), ratings, establishment search, user recommendations, events broadcasting, mobile advertising and group couponing.

Following current business models, US mobile carriers generate streams from subscription and communications fees as well as from revenue sharing models with the providers of the different services. The most consistent revenue streams originate from data charges that incur whenever users first identify their location, map out the route to their destination, use the audio turn-by-turn directions, recalculate their routes or download additional information such as traffic reports, places, weather and alike. Subscribers to the services are encouraged to high-tiered plans with unlimited data consumption, as some of the functions are bandwidth-heavy (in particular 3D navigation).

Additionally, mobile operators earn from subscription fees for using the service as well as from advertising (e.g. for special deals or to list events) or from activation fees for certain functions. However, in this model, operators are not the ones aggregating the ads or business listings, and therefore revenues contributions are limited. Revenue sharing models between the mo-bile operator and the LBS solution provider may vary: some models are based on a fixed share of the subscription fee, on a fixed monthly/annual fee for a number of subscribers, a variable monthly fee per subscriber or a pre-determined rate per usage.

Although the US mobile carriers succeeded to eventually monetise their LBS offers, widely available free OTT services — such as Google Maps Navigation, foursquare and device pre-installed navigational tools — threaten to jeopardise these efforts. In order to exploit fully the potentials of their achieved market position, the US carriers must offer a stronger value propo-sition to convince users that it is worth to pay for their branded offers rather than to get the free apps.

About this extract: This extract in based on an article published on TS&T – Telecom Strategies & Trends, InfoCom's highly analytical telecoms publication. This ejournal provides in-depth articles on a wide vari-ety of compelling innovative topics. Each issue contains up-to date rigorous analysis. TS&T is available as an annual on-line subscription providing 24 issues throughout the whole year. If you are interested in this publication, do not hesitate to get in contact with us. Talk to us. We listen.
Website Promotion
InfoCom GmbH
InfoCom is a market research and consultancy company with over 20 years experience providing strategic analyses and planning assistance to stakeholders in the telecommunications, IT and multimedia industries. InfoCom's independent and fact-based analyses highlight trends and opportunities, supporting decision makers to understand market dynamics in order to improve their competitive advantage.


Press releases you might also be interested in
Weitere Informationen zum Thema "Kommunikation":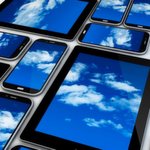 Message, Meet, Call – mit fließenden Übergängen
AT&T bie­tet Bu­si­ness-Kun­den an, Col­la­bo­ra­ti­on-Tools, die bis­lang nur se­pa­rat nutz­bar wa­ren, in ei­ner ein­zi­gen An­wen­dung zu kom­bi­nie­ren. Mit Cis­co Spark with AT&T sol­len Teams in Un­ter­neh­men in ei­nem ein­zi­gen Work­st­ream Mes­sa­ges sen­den, Mee­tings ab­hal­ten und te­le­fo­nie­ren kön­nen.
Weiterlesen