Press release BoxID: 151974 (Hush Technologies Deutschland GmbH)
Hush Technologies Deutschland GmbH
Berlinerstr. 31
71229 Leonberg,
de
http://www.hushtechnologies.com
Contact person
Rudolf Stalzer
+49 (7152) 35767-0

Hush™ Technologies conquers the international health care system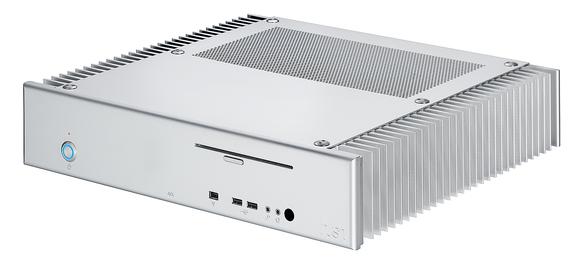 (PresseBox) (
Leonberg

,
)
Long ago Hush™ Technologies ranks among its faithfully and satisfied customers several well-known university clinics and hospitals at home as well as abroad. Especially for the healthiness-sector Hush™ Technologies has developed and successful produced the "Medical" Serial. It is the ideal PC-platform for medical use. Through its fanless technology and the compact enclosed aluminium case the "Medical" systems of Hush™ Technologies are applied also in operating rooms. Furthermore they offer a practical solution to the twin problems of space and noise, almost noiseless, maintenance-free, robust and very solid. At the same time the systems are designed for a minimal current consumption, what protects the environment and minimises the running costs. The systems are configurable exactly at customer's option. All "Medical" Hush PCs are tested and certified according to the MPG standard and so conform to the strictest EMC standards worldwide. The Hush "Medical" systems are available in three different case sizes and in black or silver surfaces.
Für die oben stehenden Pressemitteilungen, das angezeigte Event bzw. das Stellenangebot sowie für das angezeigte Bild- und Tonmaterial ist allein der jeweils angegebene Herausgeber (siehe Firmeninfo bei Klick auf Bild/Meldungstitel oder Firmeninfo rechte Spalte) verantwortlich. Dieser ist in der Regel auch Urheber der Pressetexte sowie der angehängten Bild-, Ton- und Informationsmaterialien.
Die Nutzung von hier veröffentlichten Informationen zur Eigeninformation und redaktionellen Weiterverarbeitung ist in der Regel kostenfrei. Bitte klären Sie vor einer Weiterverwendung urheberrechtliche Fragen mit dem angegebenen Herausgeber. Bei Veröffentlichung senden Sie bitte ein Belegexemplar an
service@pressebox.de
.