Quality pays for itself
Huf: Only use original parts in tire pressure warning systems

Velbert

, (PresseBox) -
Workshops have a duty of care towards their customers. The unanimous view of experts is that they should therefore only install tire pressure monitoring systems (TPMS) that are of proven branded quality. Installing a TPMS has been a legal requirement in Europe since 2014. The sensors measure the air pressure in tires and notify the driver if there is a drop in pressure. If the yellow TPMS warning lamp lights up, the driver should immediately take the car to a workshop and have the system checked over.

'Employees in the workshop need to make sure that they use components that are safe', emphasises Rob Viset. He is responsible for the training sessions provided to workshop employees by the leading TPMS manufacturer Huf Hülsbeck & Fürst, Velbert. 'Using cheaper alternatives is often not worth your while and in the worst cases can have severe consequences. If the sensors do not work reliably, it can lead to breakdowns and in the worse cases to accidents. He therefore advises relying on proven quality products by manufacturers that make original parts.

Huf is one such manufacturer, and it makes both original parts for car manufacturers and also tire pressure sensors for the replacement parts market. For workshops and tire dealers, Huf has developed a special universal sensor: the Huf IntelliSens. It is compatible with all vehicles on the market that are subject to the current legislation. This makes inventory management much easier for workshops as they can have the IntelliSens in stock at all times. IntelliSens comprises just five individual components that can be quickly installed thanks to a unique screw concept. And this makes customers happy as they don't have to wait long for the service. But with a quality product and the good feeling of having opted for the right product, they can leave the workshop happy and enjoy a good journey.

You will find more information about tire pressure monitoring systems (TPMS) at: www.intellisens.com
Website Promotion
Huf Hülsbeck & Fürst GmbH & Co. KG
Huf develops and produces tire pressure monitoring systems (TPMS) for renowned automobile manufacturers all over the world: Audi, Aston Martin, BMW, Bentley, Bugatti, Ferrari, Lamborghini, Maserati, Mercedes Truck, Mini, Novabus, Porsche, Prevost, SsangYong, Volkswagen, and Volvo Truck, just to name a few.

In addition to offering original replacement sensors for the replacement parts market, Huf also offers the IntelliSens universal sensor, which has the best vehicle coverage in the market and can be installed faster than any other sensor due to its unique concept. Numerous valves, accessories, and tools from ATEQ and Bartec round off our product range. With the new IntelliSens app, tire pressure monitoring systems (TPMS) can now be diagnosed and configured even faster and easier.

Press releases you might also be interested in
Weitere Informationen zum Thema "Fahrzeugbau / Automotive":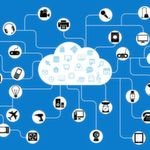 Investitionen in IoT-Sicherheit steigen rasant
Laut den Prog­no­sen der Markt­for­scher von Gart­ner stei­gen die welt­wei­ten Aus­ga­ben für IoT-Si­cher­heit im lau­fen­den Jahr auf 1,5 Mil­li­ar­den US-Dol­lar an. Bis zum Jahr 2021 soll Com­p­li­an­ce der wich­tigs­te Ein­fluss­fak­tor für das Wachs­tum bei IoT-Se­cu­ri­ty wer­den.
Weiterlesen