Press release BoxID: 124189 (HAVER & BOECKER OHG)
HAVER & BOECKER OHG
Carl-Haver-Platz 3
59302 Oelde,
de
http://www.haverboecker.com
Contact person
Andrea Stahnke
+49 (25) 2230-820

HAVER-MEC III now with European Approval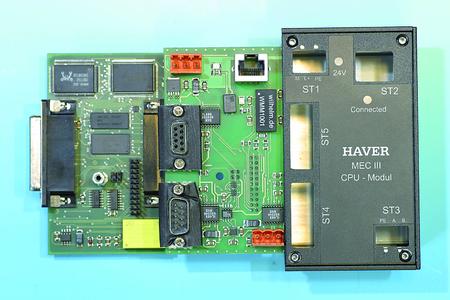 (PresseBox) (
OELDE

,
)
By implementing important improvements to the Haver & Boecker MEC III weighing electronic system, Haver & Boecker is successful in fulfilling the requirements of the European MID-006 III Measuring Instruments Directive. The EC Type Examination Certificate was granted by the German PTB (in Braunschweig) on 25 July 2007 to Haver & Boecker. Hereby the MEC III is the approved system to be incorporated in calibrated packing machines in 31 European countries. Major advantages for HAVER customers are linked to this certificate: There are no additional approvals by the local authorities in these 31 countries necessary. This saves time and money. A list of the 31 countries can be found under www. welmec.org/countries.asp
The publisher indicated in each case is solely responsible for the press releases above, the event or job offer displayed, and the image and sound material used (see company info when clicking on image/message title or company info right column). As a rule, the publisher is also the author of the press releases and the attached image, sound and information material.
The use of information published here for personal information and editorial processing is generally free of charge. Please clarify any copyright issues with the stated publisher before further use. In the event of publication, please send a specimen copy to
service@pressebox.de
.