Hannoband®-3E multifunctional tape – with unique membrane technology
With Hannoband®-3E and the membrane technology, HANNO from Laatzen has marketed a product with outstanding construction physical properties that is proving its practical suitability by many million meters of window connection joints installed in Germ
Laatzen

, (PresseBox) -
Hannoband®-3E is equipped with several moisture adapting function membranes which are responsible that the tape produces a moisture variable barrier effect in each case on the side with the diffusion load. For example, MPA Bau found that the multifunctional tape is more resistant to diffusion on the moist side than on the dry side. Therefore, moisture will always be move away from the joint. The joint remains dry both at winter temperatures, as required by RAL for the situation "inside tighter than outside" and by reverse diffusion in summer.

The product is not only used in Germany.

Due to the patented moisture variable membrane technology, Hannoband®-3E and the improved version, Hannoband®-3E BG1, adapt to ambient temperatures in optimum fashion. This is not only of benefit under Germany's climatic conditions but makes this product suitable for installation in regions with extreme climate without problem as well.

The tape withstands very high loads which can be seen, for example, in the low-energy building in Portland, Oregon, USA, where excellent air tightness values were obtained. Following the positive experience with HANNO, other builders will use the product as well.

In Canada, an air change rate of n50 = 0.3 was obtained with the "Le Belvédére" passive house.

On the southern hemisphere, multifunctional tapes from HANNO were installed in smaller buildings in Peru.

In Sri Lanka, about 3000 m Hannoband®-3E were installed in a hotel resort (Figure 3) in Dickwella. The low energy house standard was implemented with excellent success by Salasi Lanka (Pvt) Ltd from Sri Lanka.

High air tightness together with resistance to driving rain up to 1050 Pa and noise insulation of 58 db of the unrendered joint makes other multifunctional tapes look outdated and makes Hannoband®-3E BG1 a top multifunctional tape of the extra class in the market.

We would be glad to welcome you to our stall B6.227 at BAU 2015 in Munich and discuss your projects with you.
Website Promotion
Hanno-Werk GmbH & Co. KG
Your specialist for joint sealing and noise insulation

Hanno Werk GmbH & Co. KG, Germany, based in Laatzen near Hannover, focuses on the production of industrial sealing and technical noise insulation products in the automotive industry, rail vehicle and machine construction as well as for sealing connection joints in building construction and products improving room acoustics and sound absorption.

The product range comprises Hanno®-Tect with sound absorbing and heat insulating properties, Hanno®-Redusoft for avoiding rattle and the permanent sealing of connection joints and, finally, the Protecto product group with high-absorption special foams for versatile applications. Aluminium coatings and surface skins or densification can exactly be tailored to the customer's needs.

Press releases you might also be interested in
Weitere Informationen zum Thema "Bautechnik":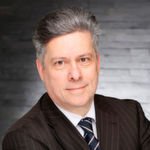 IoT Analytics vereint zwei Datenwelten
Die Kom­bi­na­ti­on von IoT- und Ge­schäfts­da­ten bie­tet ganz neue Ein­bli­cke in Ge­schäft­s­pro­zes­se. IoT-Ana­lytics-Ap­p­li­ka­tio­nen hel­fen, Un­ter­neh­men ef­fi­zi­en­ter zu steu­ern und neue Märk­te zu er­sch­lie­ßen.
Weiterlesen