Press release BoxID: 399687 (GEZE GmbH)
GEZE GmbH
Reinhold-Vöster-Str. 21-29
71229 Leonberg,
de
http://www.geze.com
Contact person
Ellen Schellinger
+49 (7152) 203-536

Height adjustable ceiling block for manual sliding door systems
New Manual Sliding Door Accessories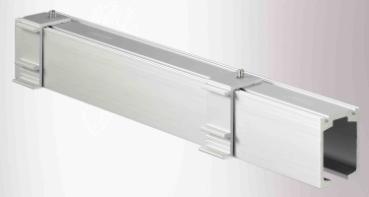 (PresseBox) (
Leonberg

,
)
The height adjustable GEZE ceiling block provides a simple and cost effective solution for mounting ceiling runners to uneven ceilings. It requires a spacer for the clip cover 100, but can otherwise be treated as a standalone product. The deliberate angling of the runner by a few degrees using the height adjustment function enables self closing doors to be implemented in a simple way. The ceiling block is easy to install and universal in use since it can be used for any runner. Infinitely adjustable heights of up to five millimetres balance uneven ceilings.
Für die oben stehenden Pressemitteilungen, das angezeigte Event bzw. das Stellenangebot sowie für das angezeigte Bild- und Tonmaterial ist allein der jeweils angegebene Herausgeber (siehe Firmeninfo bei Klick auf Bild/Meldungstitel oder Firmeninfo rechte Spalte) verantwortlich. Dieser ist in der Regel auch Urheber der Pressetexte sowie der angehängten Bild-, Ton- und Informationsmaterialien.
Die Nutzung von hier veröffentlichten Informationen zur Eigeninformation und redaktionellen Weiterverarbeitung ist in der Regel kostenfrei. Bitte klären Sie vor einer Weiterverwendung urheberrechtliche Fragen mit dem angegebenen Herausgeber. Bei Veröffentlichung senden Sie bitte ein Belegexemplar an
service@pressebox.de
.