More precise wind energy yield forecast for the first post soviet net linked wind farm in the Republic of Kalmykia in South Russia
Efficient cooperation between Ge:Net GmbH and Lahmeyer International GmbH

Clausthal-Zellerfeld

, (PresseBox) -
The two German companies Lahmeyer International GmbH (Bad Vilbel, engineering company and consultant of project developer Falkon Capital a. s.) and Ge:Net GmbH (Clausthal-Zellerfeld, supplier of the meteorological tower and measurement equipment), both pioneers since 2007 on the emerging Russian wind energy market, have put successfully into operation a 85 m high wind measurement tower on the area of the wind farm Peschany (2,4 MW operating, 51 MW planned). The new measurement tower replace an earlier installed tower with 45m altitude also supplied by Ge:Net and operated by Lahmeyer in 2007. The most recent technical guidelines concerning wind energy yield forecasts require a measurement height of at least two third of the planned hub height of the wind turbines which is securely fulfilled with the installed tower. Though the former measurement height of 45 m was technically sufficient for the two already operating wind energy turbines type Vensys (1.2 MW, 67 hub height) the planned 17 wind energy turbines of the 3 MW class with hub heights about 100 m made a technical upgrade of the measurement equipment on site necessary.
The operating experience of the first measurement campaigns was effectively deployed by installing two fully heated ultra sonic anemometers. These anemometers will still work under difficult weather conditions like frost and high humidity, which is a frequent weather condition in Kalmykia in winter. Common anemometers freeze or deliver incorrect measurement data, first data from the new mast show, that the ultrasonic sensors worked perfect also at times, when the cup anemometers were frozen and showed incorrect values
Ge:Net GmbH
Ge:Net provides turnkey wind measurement solutions for the wind farming industry inclusive towers, measuring systems, installation and maintenance. Even remote aeas, difficult terrain or extreme weather conditions are no impediments for Ge:Net to install their meteo towers and deliver accurate data about wind potential on site.
Press releases you might also be interested in
Weitere Informationen zum Thema "Energy / Environment":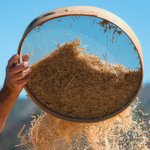 Bei IoT-Plattformen trennt sich die Spreu vom Weizen
Rund 450 An­bie­ter von IoT-Platt­for­men drän­gen sich im Markt. Das Gros der Kun­den wird bis 2020 we­sent­li­che In­ves­ti­ti­ons­ent­schei­dun­gen tref­fen. Dar­aus er­gibt sich ei­ne ein­zi­g­ar­ti­ge Dy­na­mik, die zu ei­ner Be­r­ei­ni­gung des frag­men­tier­ten Markts füh­ren muss.
Weiterlesen