Fujitsu FUTRO A300 Delivers Easy, Cost-Effective Access to Server-Based Computing
New all‐round thin client model reduces Total Cost of Ownership over desktop PCs by up to 80%
Regensdorf

, (PresseBox) -
Fujitsu today introduces the FUTRO A300 thin client, providing businesses with easy access to server-based computing. For enterprises attracted by the economic benefits of making the switch, the new all-round Fujitsu model delivers a compelling value proposition, with total cost of ownership savings of up to 80 percent compared with standard desktop PCs.

Designed for simple roll-out by organizations, the Fujitsu FUTRO A300 provides a compelling reason for reshaping computing environments. In migrating from desktop PCs to the Fujitsu FUTRO A300 thin client, organizations of all sizes can cut upfront hardware costs, and enjoy across-the-board savings in maintenance and lifetime power consumption. The Fujitsu FUTRO A300 is also suitable for companies planning a switch to virtual desktop infrastructure-based workplace computing (VDI).

Fujitsu offers a fully-automated rollout and easy management of the FUTRO A300, thanks to full support from the powerful Scout Enterprise management software solution. In enabling simple, fast, out-of-the-box integration of thin clients into existing PC network infrastructures, Fujitsu is providing a significant advantage for businesses looking to deploy thin clients, but lacking the support staff or technical expertise to do so.

Built from high-grade components with no moving parts to ensure a long, trouble-free lifecycle, the Fujitsu FUTRO A300 is designed for high performance and high productivity. The thin client offers fast performance, a DVI-I port for the use of dual monitors, and supports state-of-the-art thin client operating systems, including eLux® RL and Windows® Embedded Compact 7. High-level power-saving components mean the Fujitsu FUTRO A300 uses 60% less power than a traditional PC, saving money on lifetime energy costs and enabling a greener operating environment.

Thanks to its compact design, the Fujitsu FUTRO A300 can be mounted behind the screen, saving desktop clutter and providing more usable desk space. And because it is silent in operation, the thin client contributes to a more pleasant work environment.

Dieter Heiss, Head of Workplace Systems at Fujitsu Technology Solutions says: "We know that many companies want to take advantage of the many benefits of server-based computing but lack the resources or expertise to make the leap. With the new-generation Fujitsu FUTRO A300 thin client, we are making it simpler and more cost-effective than ever to make the switch."

Fujitsu's recent acquisition of UniCon Software GmbH, makers of the widely-used eLux® RL thin client operating system and the SCOUT Enterprise management software solution, underscores Fujitsu's commitment to thin clients. Klaus Strassner, head of UniCon says: «In the cloud computing era, thin clients are proving themselves to be the ideal frontend for virtual desktops and the Fujitsu FUTRO A300 is a solid and stable device. When combined with our industry-leading Scout Enterprise management software solution and eLux® RL, it represents a step up to a new level of Fujitsu's new FUTRO A300 thin client can be pre-ordered via Fujitsu SELECT channel partners and shipment begins in February. Pricing varies according to country, in Switzerland starting at CHF 382.

For royalty-free photography of the Fujitsu FUTRO A300 thin client, see: http://mediaportal.ts.fujitsu.com/...

For more information, visit http://www.fujitsu.com/...
Fujitsu Technology Solutions GmbH
Fujitsu Technology Solutions is the leading European IT infrastructure provider with a presence in all key markets in Europe, the Middle East and Africa, plus India, serving large-, medium- and small-sized companies as well as consumers. With its Dynamic Infrastructures approach, the company offers a full portfolio of IT products, solutions and services, ranging from clients to datacenter solutions, Managed Infrastructure and Infrastructure as a Service. Fujitsu Technology Solutions employs more than 13,000 people and is part of the global Fujitsu Group. For more information, please see: http://ch.ts.fujitsu.com/....

All other company or product names mentioned herein are trademarks or registered trademarks of their respective owners. Information provided in this press release is accurate at time of publication and is subject to change without advance notice.

About Fujitsu

Fujitsu is the leading Japanese information and communication technology (ICT) company offering a full range of technology products, solutions and services. Over 170,000 Fujitsu people support customers in more than 100 countries. We use our experience and the power of ICT to shape the future of society with our customers. Fujitsu Limited (TSE:6702) reported consolidated revenues of 4.5 trillion yen (US$55 billion) for the fiscal year ended March 31, 2011. For more information, please see www.fujitsu.com
Press releases you might also be interested in
Weitere Informationen zum Thema "Hardware":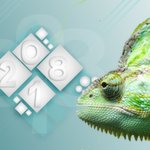 Suse gibt Ausblick auf die Enterprise-IT-Trends 2018
Die Di­gi­ta­le Trans­for­ma­ti­on lässt nicht lo­cker: Un­ter­neh­men wer­den sich 2018 mit der Or­che­s­trie­rung von Cloud-In­fra­struk­tu­ren eben­so au­s­ein­an­der­set­zen wie mit der wach­sen­den Ge­fahr von Cy­ber-An­grif­fen. Auch die In­te­g­ra­ti­on von Le­ga­cy-Sys­te­men be­schäf­tigt 2018 die IT-Teams. Doch wel­che Trends, wel­che En­ter­pri­se-Tech­no­lo­gi­en kom­men ih­nen da­bei zu Hil­fe?
Weiterlesen