Press release BoxID: 750758 (Foundry-Planet)
Foundry-Planet
Sebastianstr. 4
87629 Füssen,
de
http://www.foundry-planet.com
Contact person

+49 (8362) 930850

General Kinematics Team Talks Long Standing Success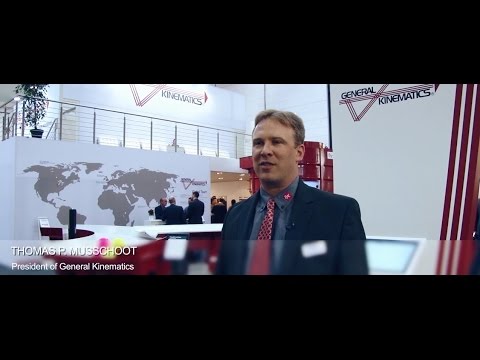 (PresseBox) (
Füssen

,
)
Watch General Kinematics President Mr. Tom Muschoot speak about the company's beginnings, success stories from Mr. Davido Gado and GK customer satisfaction from Mr. Claude Hutchens.
Für die oben stehenden Pressemitteilungen, das angezeigte Event bzw. das Stellenangebot sowie für das angezeigte Bild- und Tonmaterial ist allein der jeweils angegebene Herausgeber (siehe Firmeninfo bei Klick auf Bild/Meldungstitel oder Firmeninfo rechte Spalte) verantwortlich. Dieser ist in der Regel auch Urheber der Pressetexte sowie der angehängten Bild-, Ton- und Informationsmaterialien.
Die Nutzung von hier veröffentlichten Informationen zur Eigeninformation und redaktionellen Weiterverarbeitung ist in der Regel kostenfrei. Bitte klären Sie vor einer Weiterverwendung urheberrechtliche Fragen mit dem angegebenen Herausgeber. Bei Veröffentlichung senden Sie bitte ein Belegexemplar an
service@pressebox.de
.