Universal Cutting Mill PULVERISETTE 19
Cutting mills are used in sample preparation, particularly for elastic, fibrous or soft/tough materials.

Idar-Oberstein

, (PresseBox) -
Cutting mills are used in sample preparation, particularly for elastic, fibrous or soft/tough materials. Important performance parameters are:

- The feed size, defined by its smallest cross-section
- The motor power and speed
- The cutting geometry of the rotor
- The effective area and aperture of the sieve inserts
- The air throughput to discharge the milled particles

The sample throughput per unit of time and the required fineness of the ground sample is determined by these parameters. The cutting and shearing effect of the blades used is generally insufficient to achieve levels of fineness below 0.2 mm, without making use of another mill e.g. variable speed rotor mill, planetary mill will be necessary to obtain further size reduction.

Where the performance demands are very high or the material is particularly problematical we also suggest using the universal cutting mill PULVERISETTE 19 in addition to the standard cutting mill PULVERISETTE 15.

In the standard configuration, the PULVERISETTE 19 is supplied with a V-shaped cutting rotor; its cutting geometry results in fewer blockages even when larger or harder materials are processed than with a parallel cutting rotor. It also "draws in" the material better, forcing the material through the cutting gap better than a disc rotor. Like our competitors we also offer rotors with parallel cutting and disc geometry, however only as special rotors for very specific and limited applications. We are the sole provider of V-shaped cutting rotors.

The feed size plays a crucial role for bulky materials, in particular electronic scrap, heterogeneous waste, plastics, and plant parts. The maximum feed size for the PULVERISETTE 19 is 70 x 80 mm. The rotor speed has a decisive influence on the throughput: at high speed, such as with the PULVERISETTE 19, the air throughput and the cutting speed are higher, resulting in a higher material output. In addition, electro statically charged particles are fed through much better. Slight disadvantages in comparison with cutting mills that run more slowly arises mostly with heavy oil- or fat-containing materials due to the incidence of oil separation.

The effectiveness of the cutting mills is significantly influenced by the air flow, especially for light materials. If, despite fast-rotating rotors, the normal airflow is not sufficient for effectively moving the material out of the grinding chamber, we can connect a cyclone-sample exhauster to the PULVERISETTE 19 significantly improves this performance parameter.

Another competitive advantage of the PULVERISETTE 19 is the easy cleaning thanks to the ease of removing the rotor and sieve without tools; this has not been achieved consistently by any other manufacturer, with the resulting cleaning downtime often being longer than the actual grinding time.

What happens if the capacity of the PULVERISETTE 19 is insufficient or it is obvious that the PULVERISETTE 19 cannot achieve the appropriate level of fineness but a still higher level of throughput or larger feed size is required? For such applications FRITSCH offer a combination of the universal cutting mill PULVERISETTE 19 and the power cutting mill PULVERISETTE 25 plus an integral sample divider. This cutting mill combination was originally developed for initial inspection of waste deliveries to landfill sites but has since proven itself in many fields of application with its high throughput.

Important applications of the PULVERISETTE 19 in addition to comminution of plastic currently include the inspection of secondary fuels in the cement industry (in Germany according to the Technical Instructions on Municipal Waste) or sample preparation for evaluation of RoHS conformity. For the purposes of the RoHS directive (Restriction of the Use of certain Hazardous Substances), the grinding elements of the PULVERISETTE 19 can also be supplied in a chromium-free quality (the expression "heavy-metal-free" often used here is incorrect. Such steels do not exist; however, "chromium-free" is completely satisfactory for this application).

We see the PULVERISETTE 19 as a very flexible and universally acceptable high-performance cutting mill superior to the competition in many respects. We would be happy to prove this at any time. Our laboratory director, Mr. Gerber, would be pleased to demonstrate our advantages with a direct comparison with the competition by processing your customers' samples free charge.
Fritsch GmbH
FRITSCH: Your specialist in the processing laboratory

FRITSCH is the world-wide leading manufacturer of instruments for sample preparation and particle size analysis in the laboratory. Since 87 years now, the company is concentrating on the three product groups and identified with the brand names of PULVERISETTE, ANALYSETTE and LABORETTE in research and industrial laboratories. The FRITSCH name is synonymous with technical competence and economical efficiency in all matters in the field of

milling - particle sizing - dividing

Because FRITSCH operates throughout the world, they have the unique advantage of vast experience in a wide variety of scientific disciplines which enables them to offer constructive solutions to ease problem solving. FRITSCH laboratory instruments ensure proven, extreme longevity, highest quality and innovative technology in combination with simple operation.

Here a short view of the FRITSCH instrument range:

Mills for analytical sample preparation
FRITSCH offers an entire range of instruments for crushing, grinding, fine-milling, mixing and homogenising of hard-brittle, fibrous, elastic to soft materials dry or in suspension. The FRITSCH variety of grinding mills includes different ball mills, planetary ball mills, cutting mills, rotor mills, jaw crushers enables an optimal adjustment of the grinding process to the sample material and the following analyse.
Show us the sample, which you can't manage to grind and we'll show you the instrument which can do it!

Sieve Shakers and Laser Particle Sizers for particle size determination
FRITSCH with their vast experience in the particle sizing field offers Sieve Shakers as well as Laser Particle Sizers in different version.
FRITSCH offers due to its equipment varieties for each special use and application a particle size measuring instrument, which uses the most modern laser technology or the well-tried and reliable sieving method and this with an unbeatable price-to-performance ratio.

Laboratory instruments for analytical sample handling
The FRITSCH instrument range also includes sample divider and feeder, because representative sample dividing of dry samples or suspension as well as controlled and uniform sample feeding for mills and other instruments are basic conditions for reliable and precise analysis.

In addition to the complete programme of laboratory instruments, FRITSCH also offers a comprehensive range of services with Workshops, product presentations with the FRITSCH-Mobile laboratory bus on your door step, test milling or particle size analysis of your sample at no charge and much more.

Please use our instrument search engine and our grinding report data base on the FRITSCH-Homepage under www.fritsch.de – sample preparation – solutions. Here you will find your suitable instrument as well as a comparative grinding report comparable with your application.

Make use of our decades of experience. We can facilitate your work substantially.
Press releases you might also be interested in
Weitere Informationen zum Thema "Energie- / Umwelttechnik":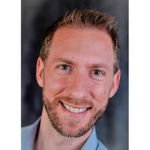 Industrie 4.0 weitet sich aus
Pro­tol­abs, Her­s­tel­ler für in­di­vi­du­ell ge­fer­tig­te Pro­to­ty­pen- und Pro­duk­ti­ons­tei­le in Klein­se­ri­en, führ­te ei­ne Stu­die zum The­ma In­du­s­trie 4.0 durch.
Weiterlesen