Precise Analysis
Thanks to FRITSCH Rotary Cone Sample Divider LABORETTE 27

Idar-Oberstein

, (PresseBox) -
Today modern analytical instruments for particle characterisation can achieve previously unheard-of levels of precision. Verification limits of trace analysis in the p.p.m. (parts per million) or p.p.b. (parts per billion) range have now become standard.

Unfortunately, it is frequently overlooked that the overall error in analysis is comprised of the measurement error of the analytical instrument plus the sampling error.

In other words: an error of 15% made in taking of the sample will never disappear irrespective of the precision of the measuring instrument!

The error due to sampling becomes larger when, as is often the case, an analysis quantity of less than 200 mg is required and the original sample quantity available to the lab is, for example, 2,000 g. For this reason, it is necessary to divide the total quantity into a representative sub-quantity. The aliquot should be representative and have the same physical and chemical properties as the whole quantity.

The ideal way to obtain a representative sample is to use the Rotary Cone Sample Divider LABORETTE 27 from FRITSCH. The design is based on the combination of various dividing processes in one instrument. The sample is fed through a funnel to a dividing cone with a shape that allows for quartering and coning of the material. Against the surface of the cone, the sample material is accelerated outward through rotation of the entire system and divided by guide channels into 8, 10 or 30 individual material flows depending on the dividing head used. Due to the rotation of the dividing head, the number of dividing steps is increased up to 2600 per minute, so that the final reduced sample is made up of a very large number of individual samples.

The result of the sample division is more accurate the slower and more uniformly the sample is introduced. For this reason, we recommend use of the FRITSCH Vibratory Feeder LABORETTE 24. With rotary sample dividers of other manufacturers, the sample introduction takes place eccentrically into the individual glass sample bottles. Unfortunately, this can result in systematic errors. When using a feeder channel, segregation of the sample can occur in the channel. This results in a reduced dividing accuracy. The introduction of the sample over the central dividing cone in the LA
BORETTE 27 reduces this error. Through rotation of the cone, the flow of material is spread out radially and evenly over 360° and thereby also the random or systematically embedded properties of the sample.

Naturally, the handling and cleaning of the sample divider is equally important. The dividing head of the LABORETTE 27 can be very easily removed from the drive shaft in order to either clean it with a brush or remove it with compressed air. It is also possible to rinse it with water, place in an ultrasonic bath or wash it in a dishwasher!

The dividing head is available in various versions. These allow for division ratios of 1:8 (in 500 ml or 250 ml bottles, i.e. a maximum of 4 litre sample), 1:10 (in 250 ml bottles, 2.5 litre sample) or 1:30 (15 ml, 20 ml or 30 ml bottles, maximum 300 ml sample). In addition, the individual dividing heads are available in Aluminium and POM plastic (polyoxymethylane). FRITSCH also offers the dividing head 1:30 with PTFE coating.

Summary: In order to take full advantage of the precision of modern analytical devices, good sample preparation is essential. For this reason, a modern analytical laboratory should use the FRITSCH Rotary Cone Sample Divider LABORETTE 27. Considering the very high investment costs for an analytical instrument, the cost of the LABORETTE 27 is easily justified.
Fritsch GmbH
FRITSCH: Your specialist in the processing laboratory

FRITSCH is the world-wide leading manufacturer of instruments for sample preparation and particle size analysis in the laboratory. Since 87 years now, the company is concentrating on the three product groups and identified with the brand names of PULVERISETTE, ANALYSETTE and LABORETTE in research and industrial laboratories. The FRITSCH name is synonymous with technical competence and economical efficiency in all matters in the field of

milling - particle sizing - dividing

Because FRITSCH operates throughout the world, they have the unique advantage of vast experience in a wide variety of scientific disciplines which enables them to offer constructive solutions to ease problem solving. FRITSCH laboratory instruments ensure proven, extreme longevity, highest quality and innovative technology in combination with simple operation.

Here a short view of the FRITSCH instrument range:

Mills for analytical sample preparation
FRITSCH offers an entire range of instruments for crushing, grinding, fine-milling, mixing and homogenising of hard-brittle, fibrous, elastic to soft materials dry or in suspension. The FRITSCH variety of grinding mills includes different ball mills, planetary ball mills, cutting mills, rotor mills, jaw crushers enables an optimal adjustment of the grinding process to the sample material and the following analyse.
Show us the sample, which you can't manage to grind and we'll show you the instrument which can do it!

Sieve Shakers and Laser Particle Sizers for particle size determination
FRITSCH with their vast experience in the particle sizing field offers Sieve Shakers as well as Laser Particle Sizers in different version.
FRITSCH offers due to its equipment varieties for each special use and application a particle size measuring instrument, which uses the most modern laser technology or the well-tried and reliable sieving method and this with an unbeatable price-to-performance ratio.

Laboratory instruments for analytical sample handling
The FRITSCH instrument range also includes sample divider and feeder, because representative sample dividing of dry samples or suspension as well as controlled and uniform sample feeding for mills and other instruments are basic conditions for reliable and precise analysis.

In addition to the complete programme of laboratory instruments, FRITSCH also offers a comprehensive range of services with Workshops, product presentations with the FRITSCH-Mobile laboratory bus on your door step, test milling or particle size analysis of your sample at no charge and much more.

Please use our instrument search engine and our grinding report data base on the FRITSCH-Homepage under www.fritsch.de – sample preparation – solutions. Here you will find your suitable instrument as well as a comparative grinding report comparable with your application.

Make use of our decades of experience. We can facilitate your work substantially.
Press releases you might also be interested in
Weitere Informationen zum Thema "Optische Technologien":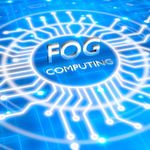 Fog Computing beflügelt Co-Location- und Housing-Anbieter
Die In­du­s­trie 4.0 setzt sich in Rie­sen­schrit­ten durch – und droht auch mitt­ler­wei­le be­kann­te Phä­no­me­ne wie das Cloud Com­pu­ting auf sei­nem Weg zu zer­t­re­ten. Denn un­ter dem Schlag­wort In­du­s­trie 4.0 wird nicht nur die voll­stän­di­ge und in­tel­li­gen­te Ver­net­zung al­ler Ob­jek­te in ei­ner Pro­duk­ti­on­s­um­ge­bung vor­an­ge­trie­ben, son­dern auch ei­ne so gro­ße Da­ten­men­ge er­zeugt, dass her­kömm­li­che Clouds sie nicht mehr fas­sen kön­nen.
Weiterlesen