Drug testing via hair analysis
In order to proof the consumption of drugs (cocaine, cannabis products, amphetamines) even after long periods of time, hair is analyzed frequently

Idar-Oberstein

, (PresseBox) -
In order to proof the consumption of drugs (cocaine, cannabis products, amphetamines) even after long periods of time, hair is analyzed frequently.

It is dissolved in certain acids and then analyzed via gas chromatography or the mass spectrometer. The dissolving in the acid is accelerated and improved through the enhancement of the specific surface area of the sample. Here the ball mill FRITSCH-PULVERISETTE 23 is used. In a 15ml steel bowl, 300-500mg hair is weighed in. As a grinding element a 15mm steel ball is used. After a grinding time of 5 minutes a fine powder is attained (< 100µm), which can be used for the following analysis. For larger amounts or for the grinding of two samples simultaneously, the FRITSCH Micro Mill PULVERISETTE 7 can be used. In a 45 ml grinding bowl made of zirconium oxide, sintered corundum, silicon nitride approximately 0,1-1g of hair is weighed in and 7x15mm grinding balls are added. The grinding time is 5 - 20 minutes. Afterwards a fine powder is obtained (< 100 µm), which can be used for additional analysis.
Fritsch GmbH
FRITSCH: Your specialist in the processing laboratory

FRITSCH is the world-wide leading manufacturer of instruments for sample preparation and particle size analysis in the laboratory. Since 87 years now, the company is concentrating on the three product groups and identified with the brand names of PULVERISETTE, ANALYSETTE and LABORETTE in research and industrial laboratories. The FRITSCH name is synonymous with technical competence and economical efficiency in all matters in the field of

milling - particle sizing - dividing

Because FRITSCH operates throughout the world, they have the unique advantage of vast experience in a wide variety of scientific disciplines which enables them to offer constructive solutions to ease problem solving. FRITSCH laboratory instruments ensure proven, extreme longevity, highest quality and innovative technology in combination with simple operation.

Here a short view of the FRITSCH instrument range:

Mills for analytical sample preparation
FRITSCH offers an entire range of instruments for crushing, grinding, fine-milling, mixing and homogenising of hard-brittle, fibrous, elastic to soft materials dry or in suspension. The FRITSCH variety of grinding mills includes different ball mills, planetary ball mills, cutting mills, rotor mills, jaw crushers enables an optimal adjustment of the grinding process to the sample material and the following analyse.
Show us the sample, which you can't manage to grind and we'll show you the instrument which can do it!

Sieve Shakers and Laser Particle Sizers for particle size determination
FRITSCH with their vast experience in the particle sizing field offers Sieve Shakers as well as Laser Particle Sizers in different version.
FRITSCH offers due to its equipment varieties for each special use and application a particle size measuring instrument, which uses the most modern laser technology or the well-tried and reliable sieving method and this with an unbeatable price-to-performance ratio.

Laboratory instruments for analytical sample handling
The FRITSCH instrument range also includes sample divider and feeder, because representative sample dividing of dry samples or suspension as well as controlled and uniform sample feeding for mills and other instruments are basic conditions for reliable and precise analysis.

In addition to the complete programme of laboratory instruments, FRITSCH also offers a comprehensive range of services with Workshops, product presentations with the FRITSCH-Mobile laboratory bus on your door step, test milling or particle size analysis of your sample at no charge and much more.

Please use our instrument search engine and our grinding report data base on the FRITSCH-Homepage under www.fritsch.de – sample preparation – solutions. Here you will find your suitable instrument as well as a comparative grinding report comparable with your application.

Make use of our decades of experience. We can facilitate your work substantially.
Press releases you might also be interested in
Weitere Informationen zum Thema "Biotechnik":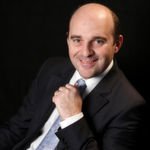 KI wird Mainstream – 5 Prognosen für 2018
Die Künst­li­che In­tel­li­genz wird nach Ein­schät­zung von Chri­s­to­phe Mar­ti­no­li, Vice Pre­si­dent Con­ti­nen­tal Eu­ro­pe beim glo­bal agie­ren­de Tech­no­lo­gie­un­ter­neh­men Wi­pro, ih­ren Sie­ges­zug die­ses Jahr wei­ter fort­set­zen. Fol­gen­de fünf IT-Trends iden­ti­fi­ziert Mar­ti­no­li für 2018.
Weiterlesen