Comminution of nuts
Generating of Representative Samples
Idar-Oberstein

, (PresseBox) -
For the comminution of nuts, at the present mostly household appliances are used in laboratories. Peanuts with shell wear heavily on these. When processing almonds, hazelnuts and walnuts, this technology fails.

A solution has to be found, which allows laboratories to do the following job:
- peanuts, walnuts, hazelnuts, Brazil nuts or even almonds
- in a justifiable amount of time are ground so fine, that a homogenous sample evolves
- the contamination with other samples excludes
- and the cleaning of the instrument in an acceptable amount of time is possible
- so that the desired analysis can be carried out.

The FRITSCH Company, Manufacturers of Laboratory Instruments for Milling and Sizing based in Idar-Oberstein, Germany, offers various cutting mills. For these tasks we especially recommend the Universal Cutting Mill PULVERISETTE 19.

The comminution of nuts with their shell depends - besides a good comminution result - also on the cleaning in a respectable amount of time, which is guaranteed with the PULVERISETTE 19.

The comminution of peanuts is probably the simplest and most unproblematic task. More difficult is the processing of walnuts. As always besides the result, the amount of time needed for the comminution plays an important part. In order to test this, 1 kg of walnuts were processed.

The standard funnel for long and bulk material was chosen carefully. For one, this funnel is easy to clean, for the other, the mill should have the opportunity by adding the nuts slowly, to comminute the material and release it from the grinding chamber. Otherwise, if there is too much material in the grinding chamber, the possibility that the material is warmed and more oil separates, increases. A 4mm sieve cassette was used. In less than two minutes all nuts were processed. For a sample of 10 kg, 15 to 20 minutes have to be assumed. Also a communition of small quantities with a 2 mm sieve cassette is possible.

An ensuing glance into the opened cutting mill shows that the walnuts are very easily processed. The sieve was free. Additional material could have been processed. The rotor was removed from the rotor shaft without tools and placed in front of the sieve. The sieve cassette can also be removed without tools. Therefore all parts to be cleaned are very easily accessible.

Also almonds and hazelnuts with their shell are superbly processed.

Not only nuts in different variations can be ground with the Cutting Mill PULVERISETTE 19. The Mill is also suitable for grinding large amounts of grains, spices and coffee. This is illustrated in the opposite photo, where the grinding result of wheat is shown.

For the preparation of smaller sample amounts (< 100ml) of these materials, the Variable Speed Rotor Mill PULVERISETTE 14 is also very suitable.
Fritsch GmbH
FRITSCH: Your specialist in the processing laboratory

FRITSCH is the world-wide leading manufacturer of instruments for sample preparation and particle size analysis in the laboratory. Since 87 years now, the company is concentrating on the three product groups and identified with the brand names of PULVERISETTE, ANALYSETTE and LABORETTE in research and industrial laboratories. The FRITSCH name is synonymous with technical competence and economical efficiency in all matters in the field of

milling - particle sizing - dividing

Because FRITSCH operates throughout the world, they have the unique advantage of vast experience in a wide variety of scientific disciplines which enables them to offer constructive solutions to ease problem solving. FRITSCH laboratory instruments ensure proven, extreme longevity, highest quality and innovative technology in combination with simple operation.

Here a short view of the FRITSCH instrument range:

Mills for analytical sample preparation
FRITSCH offers an entire range of instruments for crushing, grinding, fine-milling, mixing and homogenising of hard-brittle, fibrous, elastic to soft materials dry or in suspension. The FRITSCH variety of grinding mills includes different ball mills, planetary ball mills, cutting mills, rotor mills, jaw crushers enables an optimal adjustment of the grinding process to the sample material and the following analyse.
Show us the sample, which you can't manage to grind and we'll show you the instrument which can do it!

Sieve Shakers and Laser Particle Sizers for particle size determination
FRITSCH with their vast experience in the particle sizing field offers Sieve Shakers as well as Laser Particle Sizers in different version.
FRITSCH offers due to its equipment varieties for each special use and application a particle size measuring instrument, which uses the most modern laser technology or the well-tried and reliable sieving method and this with an unbeatable price-to-performance ratio.

Laboratory instruments for analytical sample handling
The FRITSCH instrument range also includes sample divider and feeder, because representative sample dividing of dry samples or suspension as well as controlled and uniform sample feeding for mills and other instruments are basic conditions for reliable and precise analysis.

In addition to the complete programme of laboratory instruments, FRITSCH also offers a comprehensive range of services with Workshops, product presentations with the FRITSCH-Mobile laboratory bus on your door step, test milling or particle size analysis of your sample at no charge and much more.

Please use our instrument search engine and our grinding report data base on the FRITSCH-Homepage under www.fritsch.de – sample preparation – solutions. Here you will find your suitable instrument as well as a comparative grinding report comparable with your application.

Make use of our decades of experience. We can facilitate your work substantially.
Press releases you might also be interested in
Weitere Informationen zum Thema "Produktionstechnik":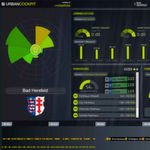 Microsoft investiert in das Internet der Dinge
In den kom­men­den vier Jah­ren will Mi­cro­soft ins­ge­s­amt fünf Mil­li­ar­den US-Dol­lar (rund 4,07 Mil­li­ar­den Eu­ro) in IoT-Lö­sun­gen auf Ba­sis ei­ge­ner Tech­no­lo­gi­en in­ves­tie­ren. Da­mit will der Red­mon­der Kon­zern die di­gi­ta­le Trans­for­ma­ti­on be­sch­leu­ni­gen.
Weiterlesen