CUTTING MILLS IN PLASTICS INDUSTRY
Ideal for comminution of plastics in the incoming and outgoing goods inspection

Idar-Oberstein

, (PresseBox) -
Cutting Mills are ideal for comminution of soft to medium-hard, fibrous or tough materials as well as plastics and for preparation of heterogeneous mixtures in the incoming and outgoing goods inspection as well as for sample preparation for subsequent analysis – that means every time when materials need to be ground.

The samples are comminuted by cutting and shearing forces, and the selected sieve insert determines the final fineness.

Various knife geometries and replaceable blades ensure maximum flexibility and durability.

Grinding parts of various steel types as well as of hardmetal tungsten carbide can be used for controlling the abrasion problems.

Unmatched ease of cleaning! - FRITSCH cutting mills allow the entire grinding chamber to be opened without tools in seconds with just two simple motions for complete cleaning of all grinding parts. Unbeatably fast, simple and efficient!

In addition to its unrivalled fast and easy cleaning FRITSCH Cutting Mills offer a whole series of other advantages that set it apart from others. This makes them easier to use, durable and safer - and makes you the work easier.

Your benefits with FRITSCH CUTTING MILLS
- particularly easy handling for fast working
- unrivalled easy cleaning by patented quick opening
- optimal air flow for rapid grinding and secure protection against clogging
- secure operation and less wear due to patented double cone mounted rotor
- particularly long-lasting due to replaceable knives and fixed-knives
Fritsch GmbH
FRITSCH: Your specialist in the processing laboratory

FRITSCH is the world-wide leading manufacturer of instruments for sample preparation and particle size analysis in the laboratory. Since 87 years now, the company is concentrating on the three product groups and identified with the brand names of PULVERISETTE, ANALYSETTE and LABORETTE in research and industrial laboratories. The FRITSCH name is synonymous with technical competence and economical efficiency in all matters in the field of

milling - particle sizing - dividing

Because FRITSCH operates throughout the world, they have the unique advantage of vast experience in a wide variety of scientific disciplines which enables them to offer constructive solutions to ease problem solving. FRITSCH laboratory instruments ensure proven, extreme longevity, highest quality and innovative technology in combination with simple operation.

Here a short view of the FRITSCH instrument range:

Mills for analytical sample preparation
FRITSCH offers an entire range of instruments for crushing, grinding, fine-milling, mixing and homogenising of hard-brittle, fibrous, elastic to soft materials dry or in suspension. The FRITSCH variety of grinding mills includes different ball mills, planetary ball mills, cutting mills, rotor mills, jaw crushers enables an optimal adjustment of the grinding process to the sample material and the following analyse.
Show us the sample, which you can't manage to grind and we'll show you the instrument which can do it!

Sieve Shakers and Laser Particle Sizers for particle size determination
FRITSCH with their vast experience in the particle sizing field offers Sieve Shakers as well as Laser Particle Sizers in different version.
FRITSCH offers due to its equipment varieties for each special use and application a particle size measuring instrument, which uses the most modern laser technology or the well-tried and reliable sieving method and this with an unbeatable price-to-performance ratio.

Laboratory instruments for analytical sample handling
The FRITSCH instrument range also includes sample divider and feeder, because representative sample dividing of dry samples or suspension as well as controlled and uniform sample feeding for mills and other instruments are basic conditions for reliable and precise analysis.

In addition to the complete programme of laboratory instruments, FRITSCH also offers a comprehensive range of services with Workshops, product presentations with the FRITSCH-Mobile laboratory bus on your door step, test milling or particle size analysis of your sample at no charge and much more.

Please use our instrument search engine and our grinding report data base on the FRITSCH-Homepage under www.fritsch.de – sample preparation – solutions. Here you will find your suitable instrument as well as a comparative grinding report comparable with your application.

Make use of our decades of experience. We can facilitate your work substantially.
Press releases you might also be interested in
Weitere Informationen zum Thema "Produktionstechnik":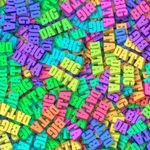 Warum Big-Data-Analysen oft scheitern
Rund zwei Drit­tel der 152 Na­mur-Mit­g­lieds­un­ter­neh­men sind da­von über­zeugt, dass die Da­ten­ana­ly­se prin­zi­pi­ell zur Opti­mie­rung von An­la­gen ge­eig­net ist. Die Um­set­zung von Big-Da­ta-Ana­ly­sen ver­läuft je­doch in den Be­trie­ben eher sch­lep­pend, wie ei­ne Um­fra­ge der Tech­ni­schen Uni­ver­si­tät Mün­chen er­gab. Die Wis­sen­schaft­ler er­klä­ren, warum das so ist und warum Big-Da­ta-Ana­ly­sen oft schei­tern.
Weiterlesen