Flottweg at the Ecwatech-2016 exhibition in Moscow
Vilsbiburg

, (PresseBox) -
Тhe exhibition "Ecwatech - WATER: Ecology and technology" was held from April 26 to 28, 2016 and one of the participants was the Flottweg SE subsidiary in Russia, the company "Flottweg Moskau". The exhibition is held every 2 years and for the first time in 2016 it was held in the new exhibition space in the VDNH, in hall no. 75 attracting 450 participants from 30 countries worldwide. " Ecwatech" is the main event in the water sector in Russia and the CIS exhibiting the whole spectrum of equipment and services for practical applications, implementation and safeguarding of resources, water treatment, municipal and industrial water supply, waste water etc. The first exhibition together with the water conference took place in the autumn of 1994, then attended by 86 exhibitors, on a total exhibition area of 750 m2. 22 years later the area has grown by 14 times to 10,500m2.

The company Flottweg SE (Germany) is the leading manufacturer of separation technology (installed on a centrifugal basis) for use in a wide range of applications around the world. Specially for waste water treatment plants, the Flottweg specialists developed "ecological" series C-XI decanters for thickening and dehydration of sludge and slime. In 2016, the company Flottweg SE manufactured the most compact decanter C2E which, thanks to its excellent technical characteristics and minimal dimensions, is an ideal solution for an application in small sewage treatment plants in the municipal sector and in industrial operations.

On the 70m2 "Flottweg Moskau" company stand, a very large model of series C-XI of the Flottweg C4E decanter was presented.  On the second day of the exhibition – April 27 – the colleagues of "Flottweg Moskau" dressed in traditional Bavarian costume and together with their colleagues from the town of Vilsbiburg (Germany) they organized a "Bavarian Day" and presented all their guests with famous Bavarian beer!

We are looking forward to being your reliable partner in the field of technical separation!
Website Promotion
Flottweg SE
Flottweg Separation Technology – Engineered For Your Success

For over 60 years, Flottweg has manufactured decanters, separators, belt presses, and systems for the mechanical separation of solids and liquids. This technology handles key industrial functions in the treatment of liquids, separation of liquid mixtures, and in the concentration and dewatering of solids. Flottweg is one of the world's leading solution providers in the area of mechanical separation technology

Currently, over 830 employees around the world see a turnover of 179 million Euros a year, with the export share making up over 85% of that amount. Flottweg is continually at work developing its centrifuges and belt presses further and bringing new models and variants to the market. Today, the Flottweg product line includes decanters, Tricanters®, Sedicanters®, Sorticanters®, and plate separators as well as belt presses. Flottweg machines are available as individual components or complete systems.

These decanters, separators, and belt presses, manufactured exclusively in Germany, are outstanding for their high efficiency, performance, and long service life.

Press releases you might also be interested in
Weitere Informationen zum Thema "Produktionstechnik":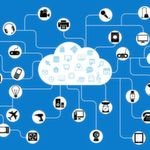 Investitionen in IoT-Sicherheit steigen rasant
Laut den Prog­no­sen der Markt­for­scher von Gart­ner stei­gen die welt­wei­ten Aus­ga­ben für IoT-Si­cher­heit im lau­fen­den Jahr auf 1,5 Mil­li­ar­den US-Dol­lar an. Bis zum Jahr 2021 soll Com­p­li­an­ce der wich­tigs­te Ein­fluss­fak­tor für das Wachs­tum bei IoT-Se­cu­ri­ty wer­den.
Weiterlesen